Report: Perry Donors Benefitted From Tech Fund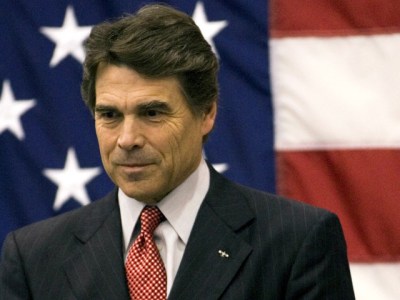 The state of Texas has given more than $16 million to high-tech startups whose investors are big donors to Republican Gov. Rick Perry, according to a published report.
Companies with ties to at least eight big donors have received awards from the Texas Emerging Technology Fund administered by Perry's office, The Dallas Morning News reported in Sunday's editions. Overall, the state has given $173 million to 120 companies through the tech fund, which was created in 2005.
The companies receiving state technology funds include Terrabon Inc. of Houston. Terrabon got $2.75 million, according to the newspaper report, and its backers included Phil Adams, a college friend of Perry's. Adams had donated at least $314,000 to Perry's campaign.
A grant of $1.5 million went to ThromboVision Inc. of Houston, which has among its investors Charles W. Tate. The co-founder and chairman of the Houston-based Capital Royalty private equity firm has donated more than $424,000 to Perry's campaign.
In an interview, Perry said he was usually unaware if his campaign backers have financial stakes in the technology grant recipients. "From time to time, I may know someone who has an interest in a project. That is a pretty rare occurrence," he told the newspaper.
The governor, lieutenant governor and speaker of the Texas House decide together who receives the grants. Lt. Gov. David Dewhurst, who presides over the Texas Senate, said in a statement Sunday that he hadn't been lobbied by Perry's office or by House Speaker Joe Straus in the decision making process.
Perry's November re-election challenger, Democrat Bill White, criticized the handling of the fund grants.
"It's sort of an open secret, especially among high-tech people, that these funds are not allocated in a way that you would expect from a professional venture-capital operation, that it's more who you know," White said at a Sunday campaign barbecue, the Houston Chronicle reported.
"The governor's office needs to be used as a public service machine, not a political machine, and he ought to be spending more time squeezing value out of tax dollars instead of squeezing contributions out of contributors."
In its investigation, The News reports that it reviewed thousands of pages of federal regulator and personal financial documents, as well as court filings, contracts and other public records.
The newspaper reported that some tech grant recipients are privately held companies whose investors were secret.
That secrecy often raises unanswered questions as to how much influence politics has in the awarding of the grants, according to the head of a nonprofit group that works with companies applying for technology fund money.
"There's a lot of suspicion that there's more political influence than meets the eye. The process leaves the state open to some cynicism about how it is working," said Russ Peterman, executive director for the Georgetown-based Texas Life-Sciences Collaboration Center.
Adams, a Texas A&M University System regent, said his involvement in Terrabon started when he made a $100,000 loan to the company in 2008. He told The News that the loan was later converted into an equity interest in the company, which is working to convert landfill waste into fuel.
Tate, a former partner of Dallas businessman Tom Hicks, started a board in 2006 that advises on technology fund applications. He voted with the board majority to endorse the ThromboVision grant application to the governor's screeners. Four months later, he told The News, the company's top executive invited him to invest in the company.
Tate said there was nothing in the rules of the technology fund's state advisory committee to keep him from investing in the company after his involvement in the grant screening process. Tate said that changed after his investment.
Tate said his financial support for the Perry campaign had "absolutely no effect" on ThromboVision and another company in which he invested receiving grants.
State Sen. Florence Shapiro, R-Plano, sponsored the bill that created the technology fund in 2005. She said that she would be willing to eliminate the governor, lieutenant governor and House speaker from the decision-making process if the grant-awarding process had become tainted by political associations.
"It would be preferable to getting rid of the program as a result of what is being uncovered," she told The News.
One grant that outraged state lawmakers was Perry's $50 million tech grant to Texas A&M, his alma mater.
"There were many in the Legislature following that act that wanted to get rid of the whole program," Shapiro said.
Despite her continued support for the fund, Shapiro said the lingering legislative resentment, the projected $18 billion state budget shortfall and the possible involvement of Perry backers in companies that receive the grants could place the fund's future in jeopardy when the Legislature convenes in January.
"I would hope that if it is of value, we will find a way to cure the ills that have transpired and continue the program at some level," she told the newspaper.