First Asian-American Tarrant Co. Commissioner Sworn In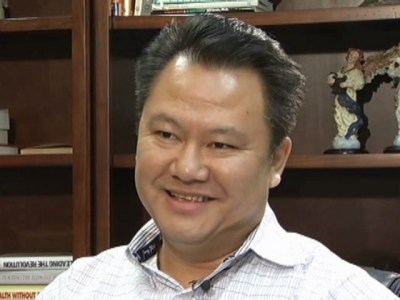 On Monday, Tarrant County had it's first swearing in ceremony for an Asian-American County Commissioner.
Last year, Andy Nguyen defeated 20-year incumbent Marti Vanravenswaay in the Republican primary. He had no Democratic challenger.
Nguyen, a refugee of Vietnam, has many titles including president of AIT Technologies, Asian community leader, and father of three. The new year brings him the new title of Precinct 2 Tarrant County Commissioner.
"Any individual, if you want it bad enough, you can do it in America. That's what it means to me," he said.
Nguyen fled Vietnam in 1981, just five years after the countries of North and South Vietnam were unified as a single, communist state. At 14 years old, he had to learn English and adapt to a new culture, all while being separated from part of his family.
"It's hard, but I'm not complaining. It just makes me stronger," he said.
After graduating from high school and college in Kentucky and then serving in the Army for a few years, Nguyen re-located to North Texas with his parents and seven of his eight siblings.
He founded a small IT and telephony company in Fort Worth that is now a multi-million-dollar business.
"I plan to work on attracting new companies to relocate here," Nguyen said, adding that he also plans to improve education in his precinct area of Arlington and Mansfield.
Nguyen joins a growing list of Asian-American elected officials in North Texas, including Addison Mayor Joe Chow and State Representative Angie Chen Button.
Even if Nguyen had lost, he said just running for office would encourage other Asian-Americans.
Nguyen starts work Tuesday. His first Commissioners Court meeting is next Tuesday.