Bush 41 Backs Ex-Texas Secretary of State Williams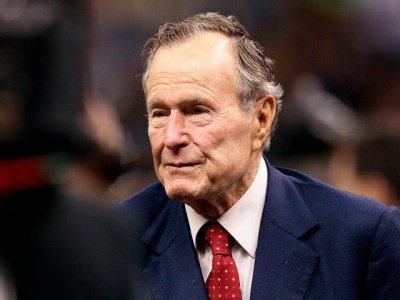 Former President George H.W. Bush of Houston is wasting no time deciding who he thinks should succeed Republican U.S. Sen. Kay Bailey Hutchison.
Bush, more than a year before the GOP primary, planned to throw his support Monday behind former Texas Secretary of State Roger Williams of Weatherford.
Hutchison announced last week she wouldn't seek re-election when her term expires at the end of 2012.
Williams likely will face stiff competition in the Republican primary. Among those also considering a run are Lt. Gov. David Dewhurst, Railroad Commissioners Elizabeth Ames Jones and Michael Williams and Dallas Mayor Tom Leppert. Leppert earlier Monday announced he would not seek another term as mayor.
Williams was the state's chief elections officer for about three years until he resigned in July 2007.