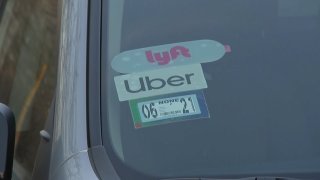 Starting Monday, May 24, rideshare services Uber and Lyft are offering discounted rides to thousands of vaccine sites across the country.
The rides are being offered as part of a partnership with the Biden Administration. President Joe Biden announced last week that the companies would help get people to and from vaccination sites from May 24 to July 4.
Uber is offering up to $25 off four trips to and from vaccine sites. If your vaccine requires two doses, the discount would apply to each leg of the trip. Details on Uber's program can be found here.
Lyft is offering up to $15 off of two rides. Details on Lyft's program can be found here.
Coronavirus Pandemic
Full coverage of the COVID-19 outbreak and how it impacts you
In either case, if you're vaccination location is close enough, the rides are free. Rides can be booked through the company's respective apps. Details on both programs can be found in the links above.