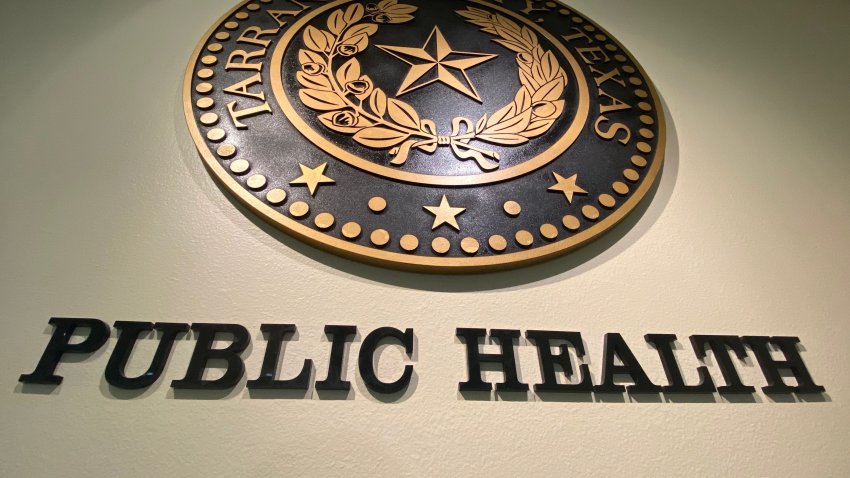 Tarrant County Public Health on Saturday reported 3,361 additional cases of COVID-19 with 18 more deaths. The case number represented a single-day high for the county, accounting only for data processed Thursday.
Information for Jan. 1-2 will be reported Sunday, a health department spokesperson confirmed.
Dallas County also reported a single-day high on Saturday.
Data from the county health department indicates that of the additional cases reported Saturday, 2,865 cases are confirmed while the other 496 are probable.
The county did not report cases on Friday because of the New Year's holiday.
The 18 additional deaths reported Saturday bring the total deaths related to the coronavirus in Tarrant County to 1,512.
The deaths included a Fort Worth woman in her 90s; four men in their 80s from North Richland Hills, Arlington, Mansfield and Grand Prairie; five men and two women in their 70s from North Richland Hills, Mansfield, Sanson Park, Fort Worth, Arlington, Haltom City and Azle; a man and woman from Arlington in their 60s; a man and woman from Arlington in their 50s; a man from Fort Worth in his 40s; and a man from Fort Worth in his 30s.
Coronavirus Pandemic
Full coverage of the COVID-19 outbreak and how it impacts you
All but one had underlying health conditions, according to the health department.
The county began reporting both probable and confirmed cases in August at the request of the state health department. Probable cases, the county said, account for a variety of real-world situations and could highlight cases in the community that may otherwise go unreported. To date, the county has reported 134,011 confirmed cases of the virus and 19,354 probable cases for a total of 153,365 cases.
The county is also reporting another 1,366 estimated recoveries, bringing the total number of survivors to 110,335.
Of the county's cases, 71% of those who have died were over the age of 65. Those aged 25 to 44 make up the largest percentage of people with COVID-19 at 36%.
According to the Tarrant County Public Health COVID-19 dashboard, as of Friday, adult ICU's were at 99% capacity and the total bed occupancy rate for all hospital beds in the county was at 87%.
The health department reported that 1,399 COVID-19 patients are currently occupying hospital beds in the county as of Thursday. A month ago, on Dec. 1, 884 COVID-19 patients occupied Tarrant County hospital beds.