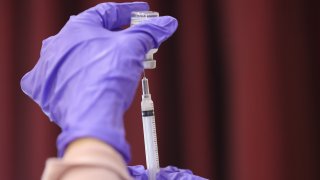 Up to 1,000 COVID-19 vaccines will be available at a pop-up vaccination clinic organized by the City of Fort Worth and MedStar, the city announced.
The one-day site will be held from 8 a.m. to 5 p.m. Thursday at the North Tri-Ethnic Community Center at 2950 Roosevelt Avenue in Fort Worth.
Walk-ups are available for on-site registration; however, residents are encouraged to pre-register to ensure they will get a vaccine, according to the city of Fort Worth.
ONLINE: Click here to pre-register.
This is not the first time the city and MedStar have hosted a pop-up community clinic. In late March, one was held at the Handley Meadowbrook Community Center prior to the state expanding vaccine eligibility to all adults in Texas.
As of this week, 957,266 COVID-19 vaccine doses have been administered in Tarrant County. According to the county's dashboard, 24% of county residents have received at least one dose and 15% are fully vaccinated.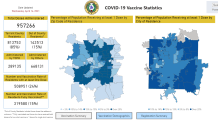 For more information on the community vaccine clinic Thursday, call 817-392-8478 or email the COVID-19 helpline at COVID19@fortworthtexas.gov.