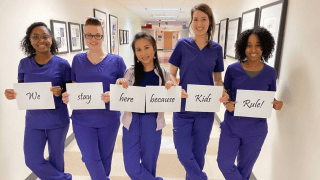 Medical professionals should be celebrated every day for their tireless efforts, but it's in times like these we really want to give them a shout out.
NBC 5 has been asking people to send in their pictures and videos of people working to keep us safe. Children's Health posted to Twitter with the help of some of their nurses.
The tweet reads, "Our team members want to remind you just how much kids rule. They are dedicated to always providing compassionate care, no matter what. Thank you for helping us make life better for children!"
Casey Cox, who works at Medical City Children's Hospital Congenital Heart Surgery sent us a picture as well. She wanted to thank her colleagues, but also hoped the picture would serve as a reminder for us all.
"Covid19 halts most of the world, but congenital heart surgery doesn't slow down," said Cox. "Love this dream team I get to work at Medical City Children's Hospital Congenital Heart Surgery. We are blessed we can continue helping these fragile hearts during this time of uncertainty. We urge everyone to practice social distancing to keep each other safe and healthy and help flatten the curve."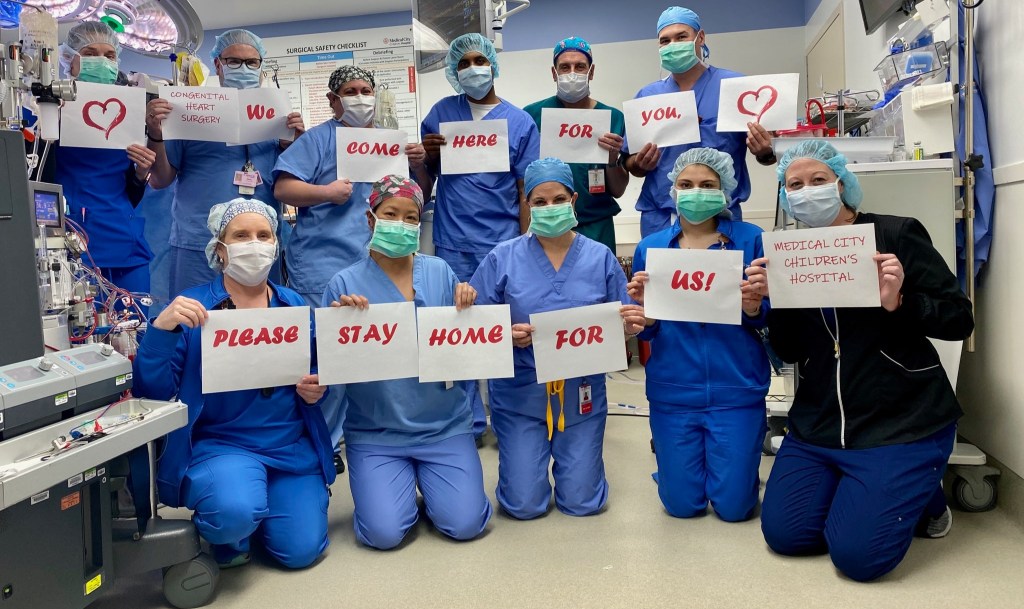 If you want to give someone a shout-out or celebrate people who are on the front lines of the battle against the coronavirus pandemic, send us the pictures and information to isee@nbcdfw.com.