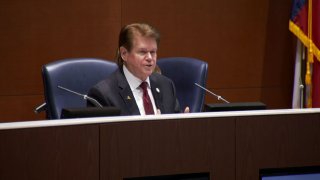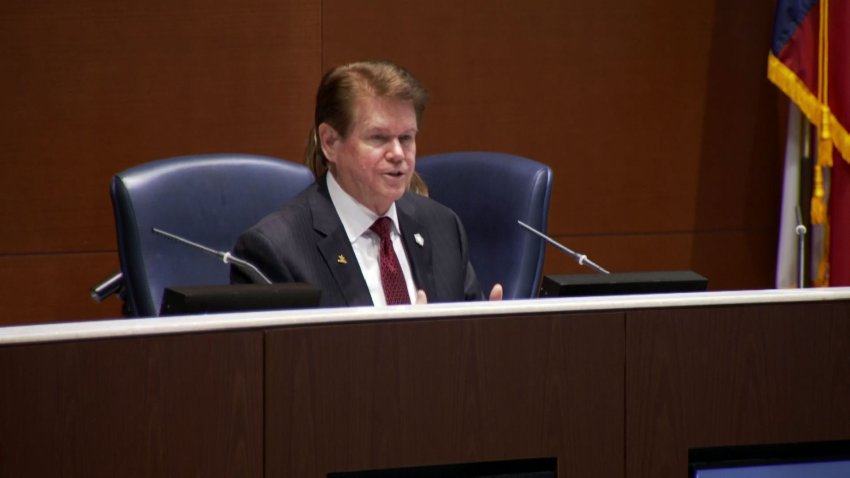 Arlington Mayor Jeff Williams and members of the City Council voted for stricter restrictions in the city during a special meeting Wednesday night following the death of a 77-year-old resident of the Texas Masonic Retirement Home in Arlington.
The meeting was called due to the, "imminent threat to public health and safety caused by COVID-19, an international pandemic for which there are confirmed cases in Tarrant Count," officials said.
Gatherings of 50 people or more are restricted. City officials said that could change to fewer than 10 people on Thursday. $500 fines are possible for those who don't comply.
"The City of Arlington has recently experienced the first death in the North Texas region from COVID-19. As the confirmed cases of COVID-19 continues to increase in the North Texas region, extraordinary and immediate measures by the City Council are necessary to prevent and alleviate the suffering of people exposed to and those infected with the virus, as well as those that could potentially be infected or impacted by COVID-19."
---
Coronavirus Cases in Texas
Locations on the map are approximate county locations and are not intended to identify where any infected people live.
Coronavirus Pandemic
Full coverage of the COVID-19 outbreak and how it impacts you
Case data was pulled from a variety of sources including county health departments and the Texas Department of State Health Services.
---