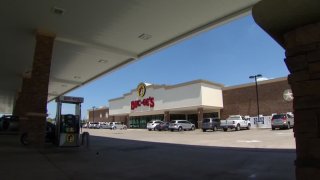 The famous Buc-ee's in New Braunfels, once lauded as the biggest travel center ever will lose its title when a new Buc-ee's in Tennessee opens and becomes the world's largest convenience store.
It appears that everything is not bigger in Texas.
For nearly all of its 40-year history, Buc-ee's gas stations and extraordinarily large convenience stores have been in Texas only. In 2019, the first Buc-ee's opened outside of the Lone Star State, in Alabama. The company now has six travel centers outside of its home state, with more on the way.
The Buc-ee's in Sevierville, Tenn., — positioned to be "the first stop on everyone's Smoky Mountain adventure," the CEO told a Tennessee TV station — will be the company's first "Big Store" prototype. It has 120 fuel pumps, a 250-foot car wash and 74,000 square feet of indoor shopping.
Click here to read more on this report from our partners at The Dallas Morning News.