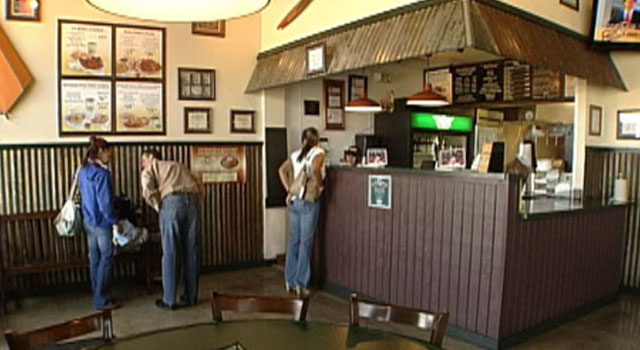 The numbers have flown in: Wingstop announced this week that they have sold 2 billion wings.
According to Wingstop, 2 billion wings stretched end-to-end would circle the globe almost four times. That's a lot of chickens.
"Due to the quick pace that we've been adding stores, we were able to achieve in three years what originally took 13 years," Wingstop CEO Jim Flynn said. "We owe our franchise network, dedicated staff and, most importantly, our loyal guests, a huge thank you."
Founded in 1994, Wingstop first reached one billion wings sold in 2007. In less than three years the chain reached the 2 billion wing milestone due to it's strong growth and aggressive expansion.
The fast growing chain has more than 440 stores in the United States and Mexico, and is expected to have 500 open by the end of the year.
The announcement was made earlier this week at the company's national convention in Las Vegas.