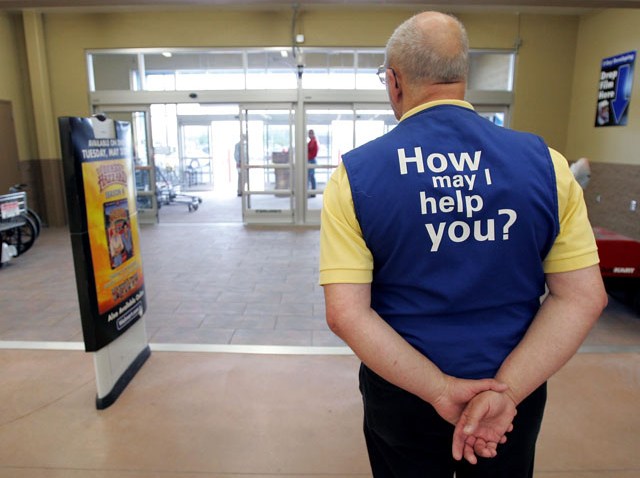 Amy Yates-Garmatz is NBCDFW's coupon queen, her Penny Pinching blog gives you tips on how to save money using coupons and price-matching policies to your benefit. Monday night Amy had an interesting experience we wanted to share with you.
UPDATE: Walmart manager, Sam Salinas, contacted me Tuesday afternoon to personally apologize and express regret over Monday night's incident. Sam was apologetic and cited training as a top priority for this Midlothian store.
He expressed concern about my experience and explained some of his challenges in training employees on company policies and procedures.
Here is the statement sent to NBCDFW:
"Walmart strives to provide a pleasant shopping experience for all of our customers, and we apologize for this incident. It is Walmart's policy to ad match on any local competitor's ad on identical items, and we are taking steps to reinforce that policy with our associates so that this does not happen again."

Sam Salinas
Walmart Store Manager
Midlothian, Texas
If nothing else, I hope this experience leads to more educated cashiers and managers - making the consumer's experience more pleasant and hassle-free. Sam did confirm that Walmart does not have a "no Mexican ad" policy and accepts all local competitor ads for price comparison.
The good news -- I got some terrific deals at Walmart Monday night. The bad news -- It was a miserable experience.
As I've mentioned before, I love to use comparison ads at Walmart. Their policy is to price match ANY store within their local trade territory (we've been told this means within a 30 mile radius), provided that the sale is not a buy one get one free deal. To view Walmart's price matching policy, click here.
I especially LOVE to price match fruits, vegetables, and meat products. No coupons required -- just an ad that has a better price. If you've shopped fresh produce at Walmart, you know that the pricing isn't always what we couponers consider to be a "rock bottom price." No problem! Enter the comp-ad benefit.
Last night, I headed to Walmart for what I expected to be a very quick trip to grab some chicken and other items. The cashier was unfamiliar with the comp-ad process (not unusual) so she called a customer service manager over to assist.
The CSM proceeded to hand me back the comp-ad from El Rio Grande Supermercado in Grand Prairie stating, "We don't accept ads from Mexican stores."
<silence>
Mexican stores?
Needless to say, we got into a lengthy discussion about why Walmart excluded stores of a specific ethnicity. The answer: "Their quality is inferior to Walmart's."
In my most polite southern manner, I delved deeper into the mystery asking how Walmart could possibly know the quality of meat at each store. The cashier at the next register over joined in the discussion and confirmed, "Their quality is really low." This was news to me. I'm no expert, but I kind of thought the USDA determined quality. Apparently I was mistaken.
To make a VERY LONG STORY short -- they honored my comp-ad, at $1 per pound for boneless skinless chicken breast, which was 78¢ less than Walmart's price of $1.78 per pound. Please do not be confused -- there were no "Thank you for shopping at Walmart" pleasantries exchanged upon my exit from the store.
In any case, I called their corporate office Tuesday morning and was hung up on once, then re-routed to the district manager. I was hung up on again and then re-routed to a line that rang, and rang, and rang.
The moral to my story is to proceed at your own risk. My store is the Midlothian Walmart. I can't speak for all other stores, but don't bother with Mexican ads at this store. Their quality is inferior.
Walmart's customer service number is #1-800-925-6278.
I'll leave it at that.
---
PENNY PINCHING 411
Here are the deals I was able to snatch up!
Pampers Baby Wipes $1.97
- Used $2/1 coupon from 6/6 P&G
= FREE
Limes - Comp ad was 10/$1 (yes, we discussed the lime quality as well)
Boneless, skinless chicken breast $1/pound (I bought 20 pounds in 2 transactions because the ad I used limited the quantity to 10 pounds per purchase!)
Bread $1
DiGiorno Pizza, Crackerfuls, Macaroni Dinner, Fun Fizz Koolaid, and Oscar Meyer Turkey - ALL FREE using the Kraft First Taste coupons!
Total OOP = $25.23 (2 transactions - included the use of the $5 Walmart gift card I received in the mail)
Not bad for 20 pounds of chicken!