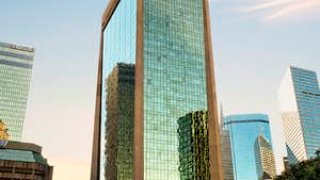 Another of downtown Dallas' landmark skyscrapers is threatened with foreclosure.
The 34-story 717 N. Harwood tower is one of three high-rises in downtown Dallas that lenders say have defaulted on debts.
717 N. Harwood was built in 1980 as the headquarters for oil firm Diamond Shamrock. The office high-rise was later renamed KPMG Centre for its lead accounting firm tenant. KPMG relocated in 2015.
The Harwood Street office tower has been owned since 2014 by a company created by Austin businessman Nate Paul's World Class Capital Group.
Click here to read more from our media partners at the Dallas Morning News.
Copyright The Dallas Morning News