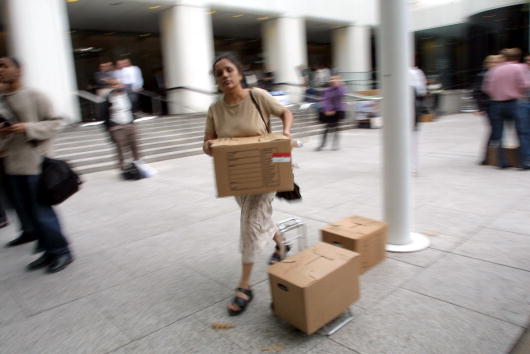 The Texas Workforce Commission says the state's unemployment rate held steady at 8.2 percent in February despite the loss of 13,000 jobs.

The job losses announced Thursday offset a revised January gain of 12,600 jobs. The Texas work force grew by 40,200 and now stands at 12.1 million workers.

The state's jobless rate remained below the national figure of 9.7 percent.

Commission Chairman Tom Pauken says the jobless rate appears to have stabilized but that the recession is still negative affecting the Texas economy.

Amarillo has the lowest local unemployment rate at 5.7 percent. The McAllen-Edinburg-Mission area is the highest at 11.8.
Copyright AP - Associated Press