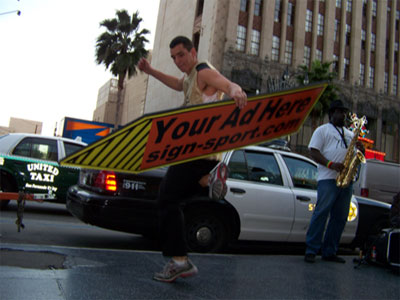 You may have seen the following on a street corner: Young athletic guys, iPod in the ears and a sign twirling and twisting around.
It's called sign spinning and it's a new form of outdoor advertising.
"We are a performanced based advertising and people really do enjoy watching us," said Daryl Hynum, founder, Sign-Sport.
Companies like Smile Magic pay Daryl's company to spin a specially made sign bearing their logo on the street corner.
Packages start at about $1,000 a month, but Kevin Byington with Smile Magic said it's worth every penny.
"We know it's working. We've got a lot of calls, people coming in saying, 'We didn't know you were here,' and, 'We saw the signs," said Kevin.
A week after opening, the dentistry practice in Denton already has far more clients than they were projecting.
Daryl said that's because people sign spinning is a form of advertsing people can't ignore.