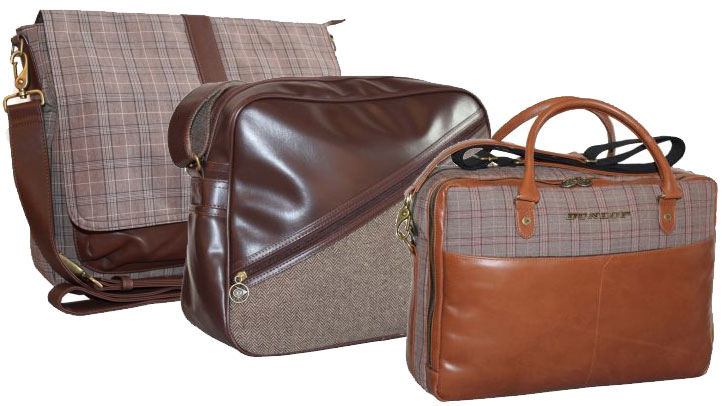 Does any accessory make a statement like the perfect shoulder bag? Here's one to check out that's brand new to the U.S. market from across the pond, the Dunlop Premier line.
Dunlop, makers of tires, tennis rackets, sports equipment and dozens of other things, also makes quite a handsome shoulder bag. Don't believe me, check out the images above.
Mixing the trendsetting characteristics and sophistication of herringbone or plaid with classic retro styling, Dunlop is bringing to the U.S. market a line of British-designed shoulder bags that are light years beyond the simple gym bag. These lifestyle bags are great for everyday use or for going to and from the office.
So, can't live without one? The line will be released in December and the only place you can get the Dunlop Premier line in the U.S. is from Dallas' own Samantha Holland. You remember her right, she's The British Chick behind the TheBritishChickBuy.com, importer of all things fab, fun and funky from the U.K.
Want to see them first-hand? The British Chick will be on the 13 floor of Dallas World Trade Center, booth 210, showing off the new line Thursday through Sunday at the Dallas Apparel and Accessories Market.
Or, you can see them here, on her website.