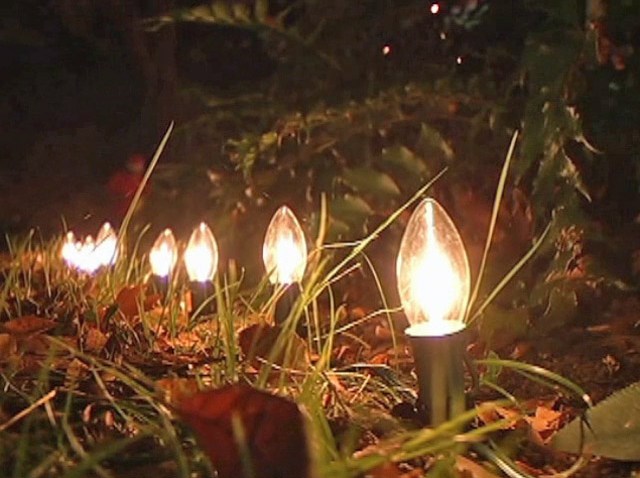 Unless you're the Clark Griswold-type, you probably don't want to cover your house with Christmas lights, you'd rather have a professional light installer do it.
That's where Tanner Maxson of ChristmasLightInstaller.com comes in. He's been busy setting up lights since November 1st. Even with several crews working, he's only able to finish eight homes a day. That's only half of the orders a day.
Maxson said his customers are people who are too busy to hang lights.
"They're really busy. The kid's got soccer practice, stuff like that, and they want to come home and have a festive Christmas and they're not crazy enough to get on the roof," Maxson said.
Amy Crowson is one of Maxson's clients. She's got her hands full with her 4 month-old son Grey, so she hired the company this year.
"The lights would go out here and there and we had to like, try and rig it so all the strands would go together. They were always blowing out," Crowson said.
Maxson said business is up this year, and he's doing a lot of work in Collin County, where neighbors like competing with each other for the best looking lights.
"In this neighborhood, it's pretty competitive, they like to go all out, so you'll find sockets in the eaves, at the base of the trunks," Maxson said. "We'll have one guy, he'll have one red bulb on the peaks of his roof, the neighbor, he'll go and get the same red bulb on theirs just to be funny."
Maxson said the average cost per house is roughly $2,200. That includes company provided lights and installation.