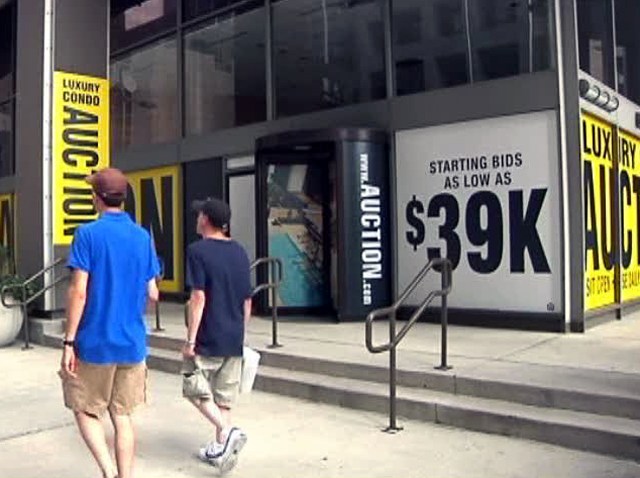 A room with a view is available to the highest bidder.
Thirty-five condos in The Metropolitan will go on the auction block on July 17.
"The condos are newly designed, all the layouts are new and reconstructed," said Michael Russo, the sales director for REDC, the auction company.
The Metropolitan used to be an office building in the heart of downtown Dallas but after a $50 million makeover, it's now 26 stories of condos.
The 1-1 and 2-2 rooms were originally listed as high as $375,000, but the new starting bid is $49,000. The condos are FHA-approved, Russo said.
Purchase also includes access to a fitness room, pool and mini movie theater.
The auction will take place at the downtown Sheraton Dallas from 11:30 a.m. to 1 p.m.