Kevin Smith admits he's "way fat," but that shouldn't stop him from flying.
The director and actor said a pilot ejected him from a Southwest Airlines flight from Oakland to Burbank, Calif., saying he didn't fit properly in a single seat. Smith insisted that he was able to put both armrests down and buckle his seat belt, which is Southwest's standard.
Smith raised a stink about the incident on his Twitter page Sunday, saying, "I'm way fat, but I'm not there just yet," and "If you look like me, you may be ejected from Southwest Air."
He posted a picture of himself sitting on the plane with his cheeks puffed out. Smith even took his irritation with the situation through podcasts on his Web site (WARNING Explicit Language).
Southwest said its "Customer of Size" policy require travelers must be able to fit safely and comfortably in one seat or make other arrangements.
After a storm of angry online comments from Smith and his fans, the airline issued an apology first from its own Twitter account and later in a statement on its Web site titled, "My Conversation with Kevin Smith " and "Not So Silent Bob," a jovial jab at the Silent Bob character Smith plays in many of his films.
"We would like to echo our tweets and again offer our heartfelt apologies to you," the statement said.
The Dallas-based airline said it also accommodated Smith on a later flight, gave him a $100 voucher and apologized by phone.
Both Smith and the airline acknowledged that he had bought two seats for his original flight from Oakland, where he had spoken at the Macworld Expo conference.
But he was flying standby in order to catch an earlier flight, and only one seat was available.
On Smith's blog (WARNING Explicit Language) late Monday night, he said "But, folks? Tomorrow? Let's Tweet about other stuff, shall we? This is starting to taste mediciney and fruitless."
He also was still miffed that Southwest had not plainly stated that he was not "Too Fat To Fly".
Smith is the director of the new Bruce Willis and Tracy Morgan movie "Cop Out," and previously directed the films "Clerks" and "Chasing Amy."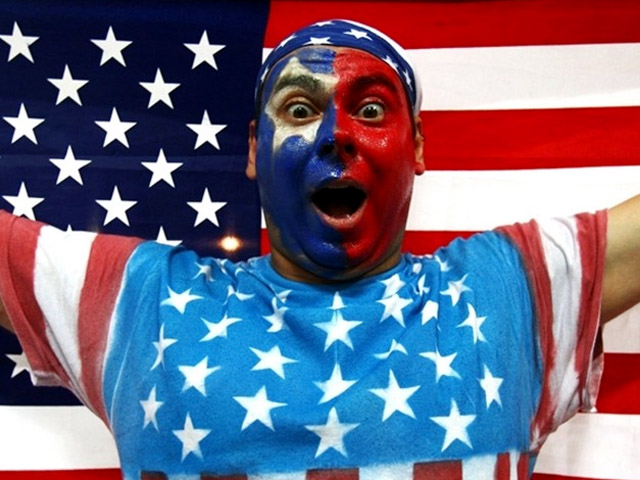 The Vancouver Winter Games are here!Check out NBCDFW's full coverage, complete with amazing photo galleries, and more! Fan us on Facebook, and follow us on Twitter