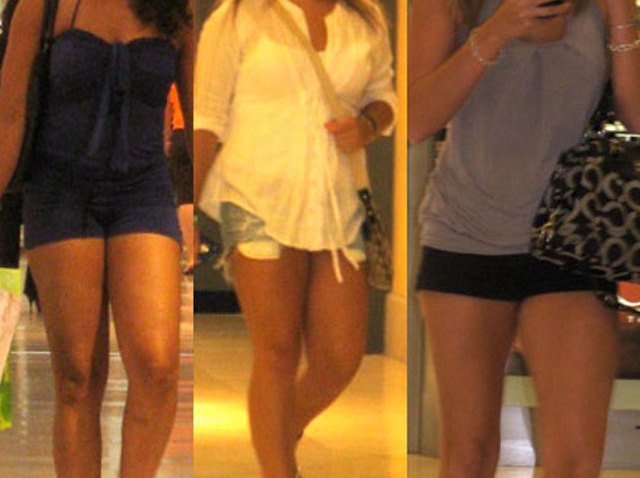 We love summer. The vacays, the tan, the sales, and the sandals. But as we say bye bye to the most fun season of the year, it's worth mentioning that there are some things we won't miss even a little bit now that fall is upon us.
Obviously, there's the heat. No love lost there. And, of course, the constant need for a pedicure thanks to feet that turn fugly very quickly during open-toe-only season. Won't miss running to Nailicious every week. We're also pretty sick of "glowing" morning, noon, and night. Most importantly, we will be beyond thrilled to see some of summer's most ill-advised trends go dormant for a while!
Shorts that are up-to-there? Adios. Sagging tube tops and clingy halters that are far from flattering? No more. Men in "wife-beater" tanks and tees with the sleeves cut-off? Please, burn them. Hideous capri pants in chino that don't do anyones' rear any favors? Goodbye. At least until the temps soar again next year.
See all of Dallas' scariest summer fashion decisions in todays' gallery. You don't want to miss it.
Copyright FREEL - NBC Local Media