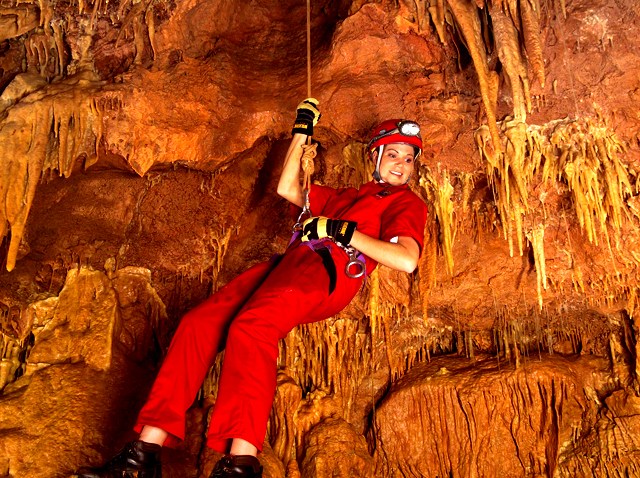 Did you know that you can spelunk in some of the rarest and most delicate cave formations right here in Texas? You can do just that when you visit Natural Bridge Caverns in San Antonio.
Natural Bridge Caverns Discovery Tour was developed with two main goals in mind: preservation of the cavern environment and comfort of its guests. The result is one of the world premier show caverns, and one of the most popular attractions in the Lonestar State.
Explorers discovered the caverns in March of 1960. Since then, the huge underground chambers are dramatically lit with a state-of-the-art illumination system using both light and darkness to enhance the experience.
Winding passages are highly decorated with extremely rare formations, unusually long "soda straw" stalactites, waves of "cave ribbon" and a profusion of intriguing "welt and turnip shields."
We're not sure what all that means, but it sounds serious – seriously fun.
Six tours are offered: the Discovery Tour, Illuminations Tour, Lantern Tour, Mining Company and Rock Shop, Adventure Tour and Watchtower Challenge.
Check out all the fun-filled activities here.
Find it:
Natural Bridge Caverns Road/F.M.3009.