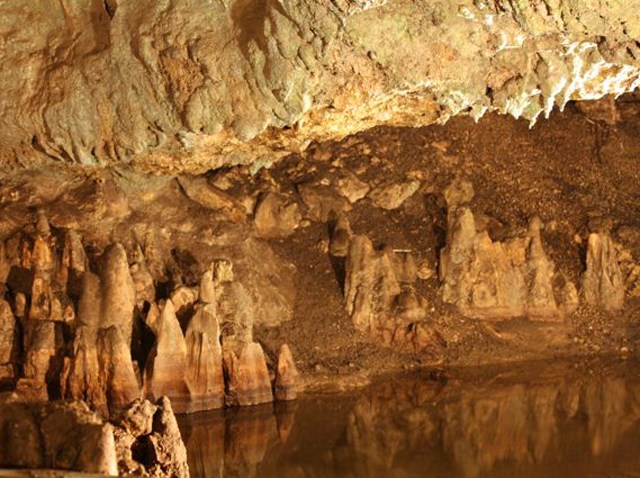 Hell hath no fury like that of scorching Texas heat in August. It's hot, hot, hot.
People wearing barely there summer styles are frying eggs on the hoods of their cars and toting water bottles around as the must-have accessory for this hellish summer.
Can't stand the heat? We have just the place for you to chill -- literally.
Located just outside of San Antonio, Cascade Caverns offer visitors a look beneath the surface of the Texas Hill Country. The cavern stays 68 degrees year around and it features a crystal clear 100 ft. underground waterfall.
The natural cavern just outside of Boerne in the Texas Hill County opened to the public in 1932. It's open to tours daily and also offers on-site campsites for tents, RVs and travel trailers.
The campground has a children's play area, indoor workout facility, nature trails, barbecue areas, recreation room and convenience store.
What more do you need? We say throw on your flip-flops, your thinnest concert t-shirt circa '74-'92, slap some Elvis shades on your mug and hit the road!
Deets:
Summer hours are 9 a.m.-6 p.m. on weekends and 9 a.m.-5 p.m. weekdays. Winter hours are 9 a.m.-5 p.m. weekends, 10 a.m.-4 p.m. weekdays. Admission is $11 for adults, $7 for children ages 5-11. Group rates are available.
Cascade Caverns
226 Cascade Caverns Road
Boerne, Texas
830-755-8080