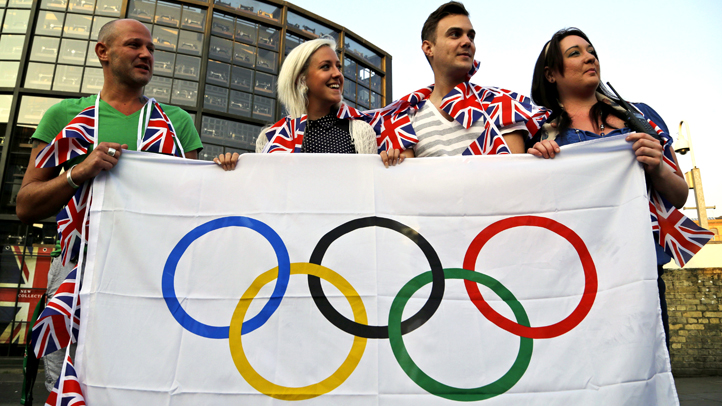 The London 2012 Olympic Games start this evening!
As with every Olympics, the kick-off to the games, the Opening Ceremony, should be a spectacle under the direction of filmmaker Danny Boyle (Slumdog Millionaire, 127 Hours). But do you really want to watch a huge show like the Opening Ceremony on a tiny screen? Here's where this list of locals showing the start of the Olympics comes in.
The Angelika Film Center in Dallas' Mockingbird Station is hosting a free watching party on their big screen, but since seating is first come, first served, you might want to be there ahead of the 6:30 p.m. start time for the ceremony.
From Across the Pond in Colleyville will serve up their British dishes like sheperd's pie and bangers and mash at 3809 Colleyville Blvd.
And, of course, The Londoner Pub in Addison is offering Olympic-themed specials at 14930 Midway Rd.
The Star-Telegram has collected some additional spots to see the ceremony, so click here to view that.
Or you could always go with the route we're going: Tune into NBC 5 at 6:30 p.m. on your own TV set to see the start of the London 2012 Olympic Games.