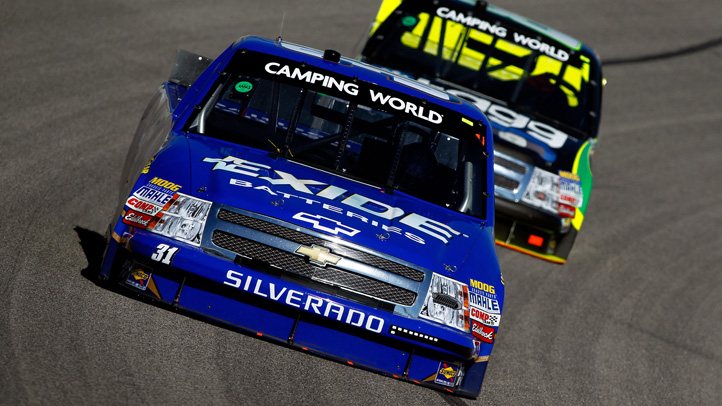 Start your engines, tickle your funny bone, and game with the greatest this weekend.
THURSDAY, 11/1
Bob Dylan and Mark Knopfler: Oh boy, if we have to explain who Bob Dylan is, you should turn in your "I like music" line on the eHarmony profile. He's not everyone's favorite mumble-poet, but you have to give the guy respect for having such a long and successful career. Catch him with Dire Straits guitarist Mark Knopfler for an evening of legendary guitars.
FRIDAY, 11/2
Richard Lewis: You've seen Richard Lewis in bit parts on TV, in movies, and even commercials, but the man is a stand-up classic with wit to spare. Lewis will head to the Addison Improv for multiple shows from Nov. 1 through Nov. 4, but requires folks to be 21 and over. He's worth the $20 to $30 bucks to see.
SATURDAY, 11/3
Major League Gaming: Competitive gamers battle it out in Dallas for prizes -- and glory -- in games like Halo, StarCraft, and Tekken. The Dallas stop is extra notable as both Halo 4 and PlayStation All-Star Battle Royale will be played in the tournament before either of those games are released to stores. The three-day event actually kicks off on Friday, but you should have lots of fun watching the highly-competitive matches on Saturday as well as getting to play lots of games, check out new products, and hang out with fellow gamers.
SUNDAY, 11/4
Sprint Cup at Texas Motor Speedway: VRRRRRRRROOOM! The big names of NASCAR will show up for the last big race at Texas Motor Speedway this year. Though the biggest race will be on Sunday, TMS will have events throughout the weekend including the a pre-race show with Eli Young Band, multiple races, and a "Wild Asphalt Circus" including carnival rides and games. NASCAR newbies may want to dig into TMS' Visitor's Guide, but longtime race watchers will still see something new at the track.
---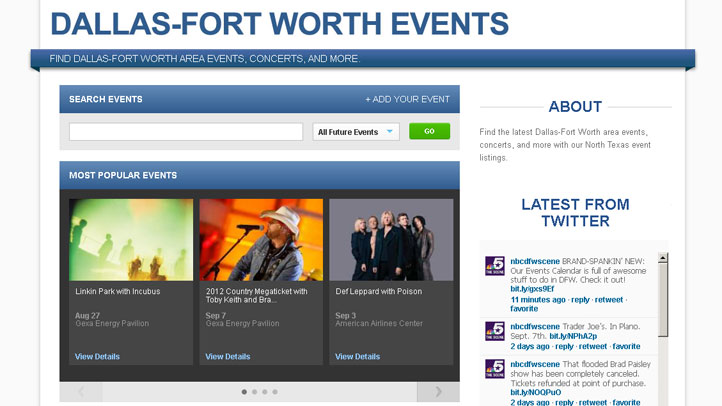 What You're Doing This Weekend:
Find the latest Dallas-Fort Worth area events, concerts, and more with our North Texas event listings. Click here for more.