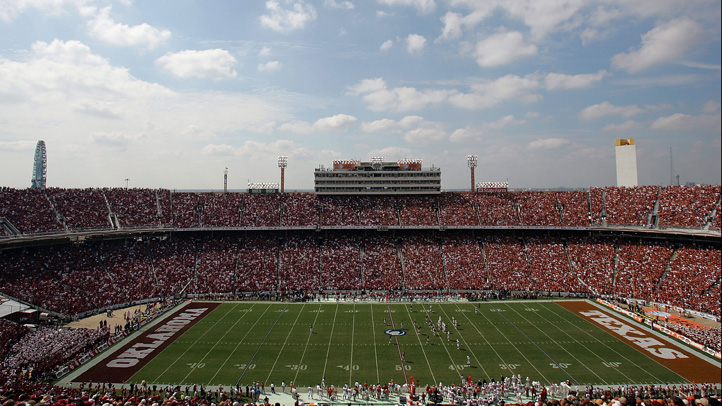 Apparently, there's a big game this weekend. If you're not there, maybe these other options for your weekend will get you extra fun points.

THURSDAY, 10/11
Godfrey: Comedian Godfrey (just one name, like Madonna) brings his yuks to the Addison Improv on Thursday for an 8 p.m. show. You might remember his 7-UP commercials or roles in Zoolander or in the "I Love the 70s, 80s, 90s" series from VH-1. We think he's funny. Maybe you will, too.
The Shins: The House of Blues gets the indie-rocking Shins for an 8 p.m. show. Our cube mate, NBCDFW.com Managing Editor Frank Heinz, plays The Shins records over and over again, which is a good thing -- they're one of our favorite bands to help us mellow out.
M83: Did you not hear "Hurry Up, We're Dreaming?" Dude. You're missing out. Go. Palladium Ballroom. 8 p.m.
FRIDAY, 10/12
New Order: We didn't really get into New Order until their comeback disc "Get Ready," which, admittedly, is not their best stuff. But you can expect a lot of the singles that made the band dance-hall staples and synth-pop legends during their 8 p.m. show at the Palladium Ballroom.
Gotye: What an explosive success for Gotye. We first heard "Somebody That I Used to Know" before radio got a hold of it, but now that they have, we just turn up the volume to catch the harmonies in surround sound. Luckily, Kimbra, who also sings on the track (she's the chick, FYI) is coming with Gotye himself to perform that track and many others on the solid "Making Mirrors" during a 7 p.m. show at Verizon Theater.
Zelda Symphony: Nintendo kids will know all the tunes being played by the Dallas POPS during this unique show. Taking the symphonic arrangements of the popular scores of the Legend of Zelda series of games, the orchestra will play the tunes while scenes from the games show up on screen.
SATURDAY, 10/13
TX/OU: We wrote a whole Essential Guide about this one. It's worth a look.
Toadies: Dallas' own Toadies (who's "Rubberneck" is in our essential albums list) headed across I-30 to Fort Worth's Billy Bob's to rock out. That's in support of their latest "Play.Rock.Music" which was released in July. Show starts at 10:30 p.m.
Tony Lucca: Former Mouseketeer and The Voice contestant Tony Lucca is set to play the House of Blues at 8 p.m. Saturday. Right after coming in third in last season of The Voice (which is on NBC, natch), Lucca was signed to his coach, Adam Levine's, record label, so we should be hearing more from him in the future.
SUNDAY, 10/14
Rufus Wainwright: As the coolest dude we know named Rufus, Wainwright has been around for a long time, making music (and headlines) since popping up at 14 with a hit single. His biography could be a great movie and his music would score it well. Enjoy.
---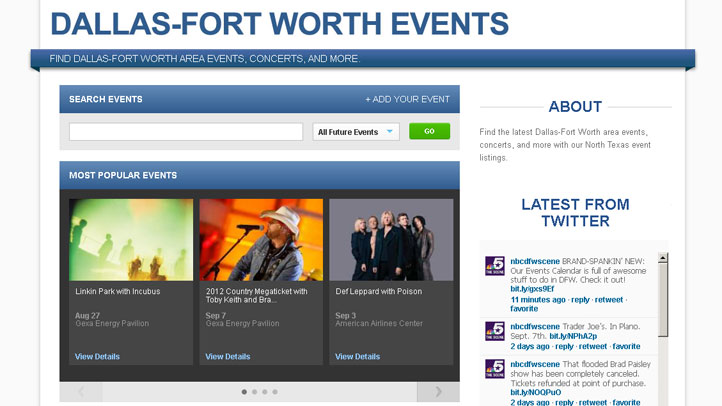 What You're Doing This Weekend:
Find the latest Dallas-Fort Worth area events, concerts, and more with our North Texas event listings. Click here for more.