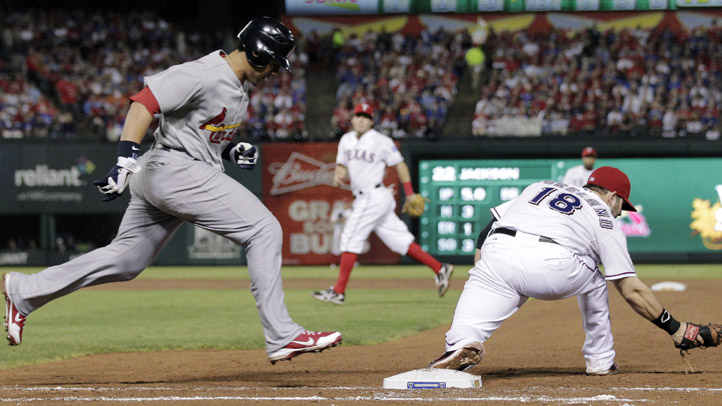 With Prince Fielder's acquisition via a November trade for longtime second baseman Ian Kinsler, the Texas Rangers now have one of the league's pre-eminent first basemen, at least in the batter's box.
Fielder's offensive production, even in a bad year like 2013, will far outweigh any defensive deficiencies he might have. And make no mistake, he's not as bad in the field as the numbers and metrics might suggest.
But make no mistake of this either, Fielder isn't the best defensive first baseman on the roster, at least not as of now. Mitch Moreland, as of now, is still a Ranger and from the sounds of it, the front office would like to keep it that way even though Moreland could bring back a decent return in a trade and several teams apparently are interested.
The logical solution here would be to DH Fielder and play Moreland at first base, but that's not likely what will happen. When you're paying a guy $24 million a year (2014 and 2015) and $18 million (2016-2020), you want to keep him happy. Not that Fielder seems to be or has a reputation of being a clubhouse cancer, but you want to keep him happy. Most players don't like being a full-time DH because it throws off their rhythm of the game. It takes a special player to be a full-time DH, and Fielder has expressed he'd like to play first base, and again, he's not a bad first baseman. He's just not Moreland with the glove.
It's a tough call for Ron Washington to make. In terms of baseball, Moreland would seem to be the choice, but in terms of managing and keeping a happy environment, it looks like we'll see Fielder at first the majority of the time and Moreland as a primary DH in a platoon with a right-handed hitter.
Copyright FREEL - NBC Local Media