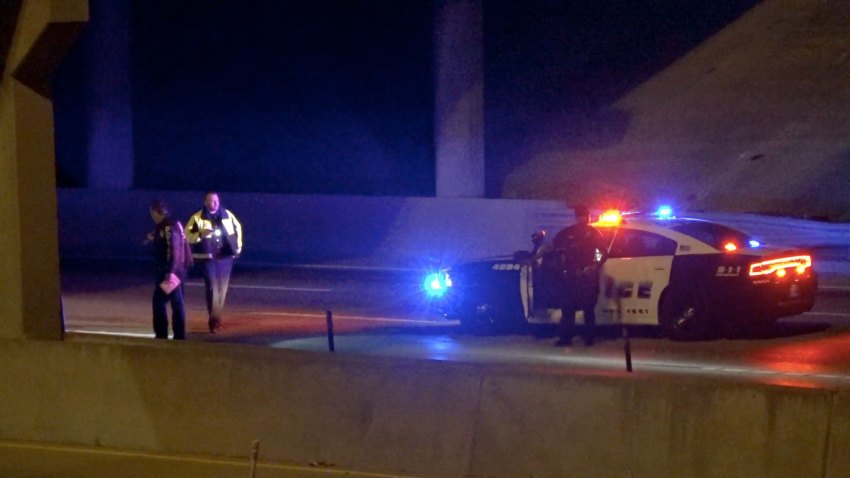 Authorities are searching for the 18-wheeler that police say struck and killed a woman who had fallen from a bridge onto Interstate 635 in Dallas early Thursday morning.
According to police, a woman stumbled and fell from the Skillman Street overpass onto westbound LBJ. She was then struck by an 18-wheeler, which did not stop, police said.
All westbound lanes of LBJ were closed before the Skillman exit. Officers also closed the northbound lanes of the Skillman overpass. LBJ was reopened at about 6 a.m.

The identity of the woman was not released.
The investigation remains ongoing.