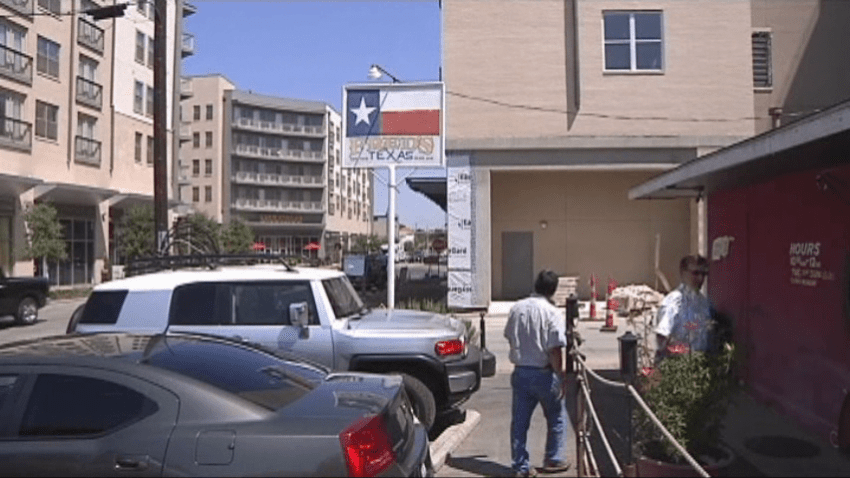 Fort Worth's West Seventh Street has been a little busier this week thanks to a new tenant, In-n-Out Burger. But the fast food chain across from the West Seventh Development isn't something businesses say they need, not that it will hurt.
At Fred's Texas Café, the lunchtime crowds have been busy for years and the opening of a rival burger fast food joint down the street.
"It's made us even busier," said cook William Massey. "It brings in more traffic, more people know about us now. It's not going to hurt us, they're fast food and we're a real café."
Most business owners in the development believe the burger restaurant will only improve upon their business success.
"Now we're seeing it (the development) fill in with foot traffic and night traffic especially Friday or Saturday night," Sweet Sammie's owner Kelly Close said. "It's really starting to pick up."
The developers of the West Seventh Development say the area doesn't need In-N-Out to succeed, but it just adds to the area and may draw new people to visit the development.
Kirk Williams, Senior Vice President of Cypress Equities, says part of the success has to do with all of the apartments being occupied and about 85 percent of office space being leased. On top of that, the area has become a destination.
"I think the real magic is created by the retail, the real magic is created by the entertainment, restaurant component," Williams said. "There's a reason why the residential people want to be down here along with the office."
Phase One has been such a success that a Phase Three is in the works, once Phase Two is completed by October 1.
"As a matter of fact we're already leasing units in the second phase of the residential," Williams said.
There have been a few places that haven't survived their run in West Seventh , most notably Delaney's. But Williams says that happens in the restaurant business and new tenants are being signed and added.
And while the California fast food chain has added a whole lot of traffic, even those having some issues with it are finding a silver lining.
"Even though some of our streets are blocked we have all of this recognition," said Edgar Miller, manager of Fort Worth Camera. "People come in and say 'I didn't know there was a camera store here.' We've been here nine years, so there's definitely a plus to it."