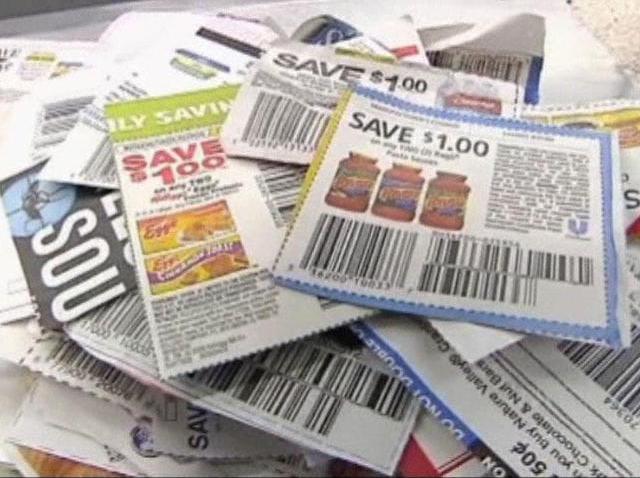 I have one pic from my trip to Kroger this week - I'll post it on Tuesday when I get back to the office.
I did a ton of shopping this weekend. So much so that I'm calling it quits for the week. I hit Kroger, Target, CVS, & Tom Thumb! I won't bore you with the basics, but I did find some really terrific deals I knew you would want to know about!
Tom Thumb Finds
I didn't see many comprehensive coupon match-ups this week (sorry if I missed yours!). Here's a look at what I saw in the ad & grabbed for myself today!
Honey Nut Cheerios (Buy 3 - Makes them $1.50 each)
- Use $1 coupon mailer - no longer available
= 50¢ each
Gold Medal Flour 2/$3
- Use 50¢/1 IP (says "Do Not Double", but it doubles!)
= 50¢ each
Arm & Hammer Toothpaste $1.49 (with in ad coupon)
- Use $3/2 coupon from 8/16 SS
= FREE
Don't forget to check out the clearance bin, I found a roll of Sparkle paper towels marked at 50% off. After coupons, I snagged it for 15¢!
Kroger Finds
The Mega Deal is still in full swing for Week #2. It ends on Tuesday so don't forget to make your final stop if you have something more on your wish list. Laura and I stopped in on Friday night & I grabbed a ton of goodies. Here are some you may not have seen or caught yourself!
Knorr Chicken/Beef Boullion 89¢
- Use 35¢/1 from Hispanic Marketing insert
= FREE + Overage!
*This is not part of the Mega Deal Sale
Starkist Tuna Pouches 10/$10
- Use 50¢ IP
= FREE
*This is not part of the Mega Deal Sale
Lea Perrins Worchester Sauce $1.79
- Use $2 coupon from 9/27 RP
= FREE + Overage!
*This is not part of the Mega Deal Sale
Bumble Bee Tuna Pouches 50¢ (Mega Deal Price - after you purchase 10 qualifying items)
- Use 55¢/1 coupon from the 9/13 SS
= FREE + Overage
Maruchan Yakisoba Noodles 99¢
- Use 50¢/1 coupon from the 10/18 SS insert
= FREE
*This is not part of the Mega Deal Sale. This is the regular everyday price for this product.
I'm a Money Magnet (Jamie) indicated the following is part of the Kroger Mega Deal in her area. I haven't checked my store yet - but you may want to. I haven't see this advertised! The bread find is from Jamie as well, although its not part of the megal deal. Did you find this at your local store?
Scotch Glue Sticks 50¢ (after Megal Deal discount)
- Use $0.50/2 coupon from the 8/9 RP
= FREE
Healthy Life 100% Whole Wheat Bread-$1.29 (not included in the Mega Deal)
- Use 50¢ from the 10/4 SS
= 29¢
Target Finds
Several great steals this week...click here for all the latest & greatest Target deals! I found 'French Vanilla' Duncan Hines cake mix on special at my Target for 93¢ (it was labeled as a substitute for a Betty Crocker sale). Using the 50¢ Target IP and the 55¢/2 coupon from the 10/11 Smart Source insert made this cake mix a steal at 15¢ each!
And the rest...
CVS was super slow last week, this week looks more promising. Check out Surviving the Stores here for a look at this week's coupon match-ups or Money Saving Mom here.
And - Walgreens looks awesome for this week if you have some RR's to roll. With a new $5/$25 coupon (in ad), there's some great opportunities to turn tons of deals into real Money Makers (MM's)! Woohoo!