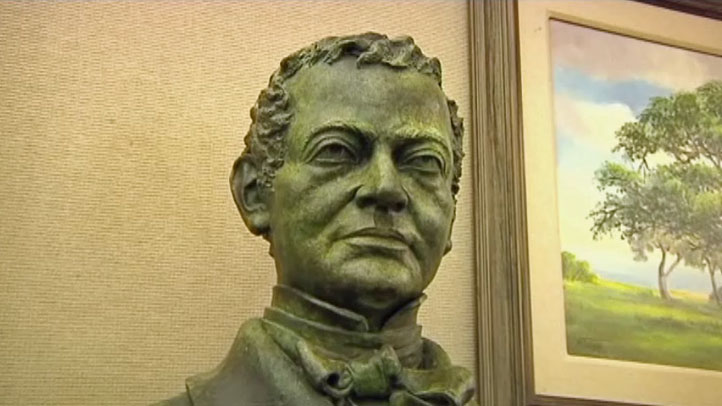 The City of Irving is celebrating Washington Irving this month, and residents are finding out the link between their city and the man known as the father of American Literature.

Charles Brown is the grandson of Irving's co-founder Otis Brown. He said there has been speculation that his grandfather named the city Irving for his grandmother's favorite author.

"If you want to romanticize it, I suspect that he may have made the announcement to her that he was picking Irving as either an engagement gift, or a birthday gift," Brown said.

Brown says while romantic, Irving eventually became the official name for the city because it was practical. Irving was an easy and unique name to find on maps and fit all the requirements during the name selection process.

Decades later, the city declared a legal link to the well-known American author. Mary Higbie with the Irving Heritage Society said the city council recognized and passed a resolution that Irving was named for Washington Irving in 1998.

Washington Irving would have turned 229-years-old this week, and for the entire month the city is celebrating the man and raising awareness about him.

Washington Irving may have been best known for his books like "The Legend of Sleepy Hollow" and "Rip Van Winkle" but he was also called the first American Man of Letters and was referred to as the father of American Literature.

These are just a few facts about Irving that the Higbie hopes people will learn this month. "He was a great student of Christopher Columbus; he also wrote a great deal about George Washington. Irving was also an ambassador to England and Spain on behalf of the United States," she said.

The Central and Valley Ranch library branches in Irving will have a special display up throughout the month for those who wish to learn more about Washington Irving.