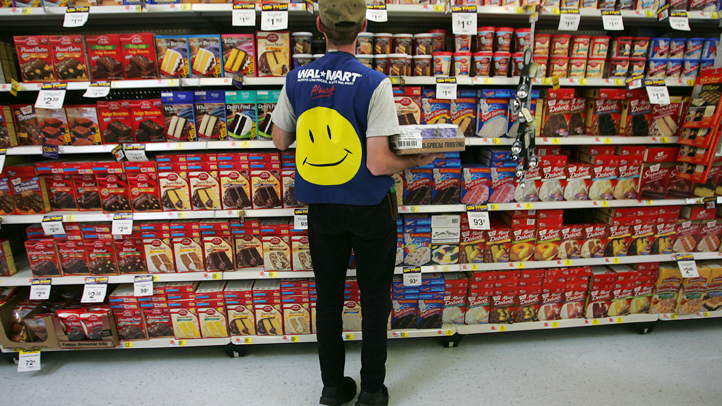 There are 306 Walmart Supercenters in Texas, but one set to open in 2012 will have a significant impact on the Southeast Fort Worth community. The new store will anchor the Renaissance Square development, which broke ground last year near Highway 287 and East Berry Street.
Walmart will likely be the first building to go up in the development, and while that might not be big news in some parts of the Metroplex, it is for the southeast community.
"This is a big, big deal Fort Worth, a big deal," Mayor Mike Moncrief said during the announcement Friday morning.
Supporters believe it's a big deal because it may create economic growth in a part of town that has been over looked for years.
"Businesses have left this community instead of coming in," said Fort Worth City Councilwoman Kathleen Hicks, who represents District 8. "So, it's a day for new jobs that will be created, for the amenities that will be right here in the community. We've waited a long time for this."
Amenities like groceries aren't easy to come by for the residents in the area as it usually takes a 20 minute drive to find fresh fruit and vegetables. The Walmart will change that by offering a closer location, as well as jobs.
"We're doubly happy, not only for us and our investors, but also for the community here who've desperately needed these services," said Robert Smith, president of Lockard Companies, which is behind the project.
It will take about 18 months before the Walmart will be open to the public and many of the planned lots still don't have confirmed tenants just yet. Still, it's a project the neighborhood is enthusiastic about.
"We've been working on this for at least the last ten years, for sure," said Marie Love, president of the Glencrest Civic League. "It's really amazing that this day has come and in 18 months we'll actually be shopping at Super Walmart."
Nearly 100 people attended the Friday morning announcement, with many of them saying "thank you" to city officials and the developers.
"There's no words to say how we feel," Love said. "We just think it's great."
"I am so excited, I feel like jumping up and down," Hicks said. "It's really a wonderful day for this city and for this community."
Construction at the site could begin in a couple of months once Walmart's plans are approved by the city. Officials hope this development will stir up other projects in the area, just as they have in places like the Stockyards, Sundance Square and the Near Southside developments.