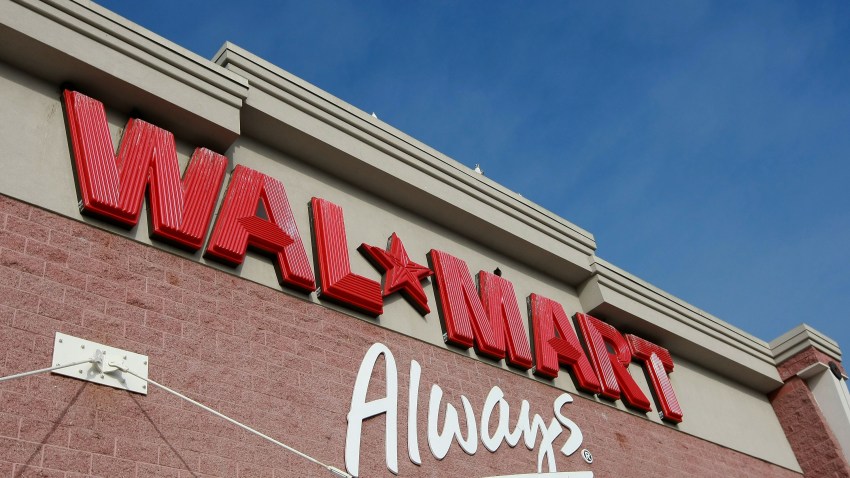 Since becoming an avid couponer, my love for Wal*Mart has waned...I haven't found them to be very "coupon friendly" but that doesn't mean they don't have some great deals. Here's a compiled list of of my favorites from Couponing to Disney! Check out her site for a full list of great coupon match-ups!
Don't forget that Wal*Mart will match competitors pricing, so bring your sales ads with you. It's easy - just show your cashier the ad you want to price match & he/she will change the price right there before scanning the item. Don't wait until they have scanned the item to show them the ad though - this may make for an unhappy cashier!
I have found my local Wal*Mart to be very easy to deal with when it comes to showing my ad...even to the tune of $1/lb for fresh boneless, skinless chicken breast. However, my couponing buddy Laura has had them refuse to honor fresh produce/meat pricing from competitors and/or limit the stores they will price match. Check out your store's policy!
Success Rice $1.78
-$1/1 coupon from here
= $0.78!
Rolaids (3 pack of original rolls) $1.32
- $4/2 coupon from the 10/4RP
= 2 packs for FREE + $1.36 in overage!
Nestle Carnation Evaporated Milk 5 oz $0.58
- $0.50/2 coupon from the 9/27SS
= $0.33 each
Schick Razors $1.97
- $2 from 10/11 SS
= Free!
Clean and Clear (Travel Size) 97¢
- $1 from 8/2 SS (exp 10/18)
= Free
Super Poligrip .75 oz $3.98
- Free coupon from 10/4 RP (exp 10/18)
= Free
Purina Friskies Natural Sensations Cat Treats 2.1 oz $1.86
- Free coupon from 9/27 SS (exp 11/30)
= Free
Air Wick I-Motion $6
- $6 from 9/13 SS (exp 10/25)
= Free
Dove Travel Size Deodorant 97¢
-$1 printable or $1 from 10/4 RP
=Free
Kashi Go Lean Crunch $3
-$3 from vocalpoint (exp 12/31)
= Free
Johnson's Buddies 97¢
-$1 from 9/13 Redplum (exp 12/15)
= Free
Johnson's Baby Q Tips 97¢
- $1 from 9/13 Redplum (exp 12/15)
= Free
Reach Floss 97¢ - $1.12
-$1/1 from 8/2 SS (exp 12/31/09)
= Free
Zantac 150 (8ct) $3.98
-$5 printable
= Free
Lea Perrins Thick Classic Worchestire Sauce $2.48
-$2 from 9/27 (exp 11/22)
= 48¢
Hungry Hippos Travel Size Game $4.79
- $4 printable (FF link)
= 79¢
Mr. Clean Magic Eraser $1.96
- B1G1 from 9/27 P&G (exp 10/31)
= 98¢ ea