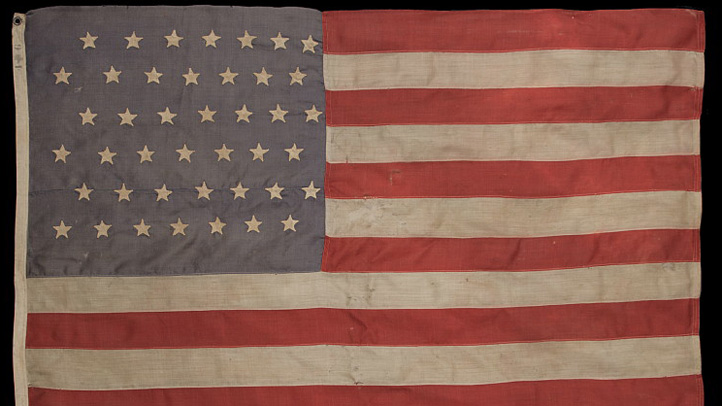 Antèks in the Design District has collected 25 one-of-a-kind pieces of American history -- and is putting it on sale.
Proprietor Jason Lenox found a 48 star American flag back in 2011, which helped kick off a year long quest to find more classic American pieces, including two additional original 48 star flags, needlepoint, posters, plates and more that show the evolution of the United States flag.
Lenox placed the artifacts in frames and is selling pieces of the collection from June 22 through July 4 -- and a little beyond.
A percentage of the proceeds from each sale will benefit the Wounded Warrior Project, which serves wounded military service members.
Antèks Home Furnishings
1135 Dragon Street
Dallas, TX 75207
www.antekshome.com