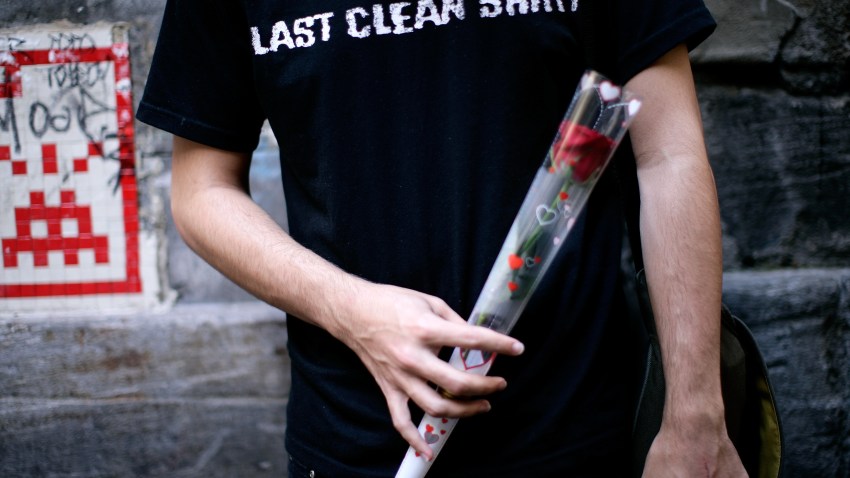 Guys without a ball and chain can have a very happy Valentine's Day just by latching on to one of these tips designed to help you survive the lovey-dovey onslaught.
Sporting Chance
DFW has the ultimate counter-programming to lovey-dovey screenings -- it's NBA All-Star weekend. Though you may not have tickets to the game, a quick drive to your neighborhood sports bar and grill will have you in perfect company for the Sunday event. Plus, with the Olympics starting on Friday, you'll have plenty of weekend sports programming for the winter events.

Skipping to Mardi Gras
Honestly, Fat Tuesday is just days away from Valentine's which means plenty of local bars and clubs are starting their Mardi Parties. Grab a brew and some beads with this list of events, or you can starting planning your real Fat Tuesday feast with this list of New Orleans-style favorites.

Blood Brothers
There are some films that many girls just don't get. "Crank," "The Killer," or "American Psycho" might not be on a chick's Valentine's Day film list, but if you add a couple of bros, a DVD player, and picks from some of the 50 Best Guy Movies, you might just have a bloody Valentine to remember.

Game On
Though the weather will be warming up, trying to put together an outdoor sporting event will be tricky. That's why you might want to move that pick-up football game (that you're using to delay the off-season hangover) online to Xbox Live or the Playstation Network. Logging on with your friends list and joining in on a Modern Warfare 2 match should be more fun than dealing with a florist.

Thrill of the Hunt
There are more women than men in DFW, which means there should be someone out there waiting for you to join their lonely Valentine's celebrations, too. Grab a wing-man and head to some of the events we talked about in our other survival guide (click here for that). Now you'll both have something in common...you read NBCDFW.com.
But what about those of us that DO have someone looking for that special Valentine's Day treatment? Head to our complete guide for tips on what to buy, see and do.