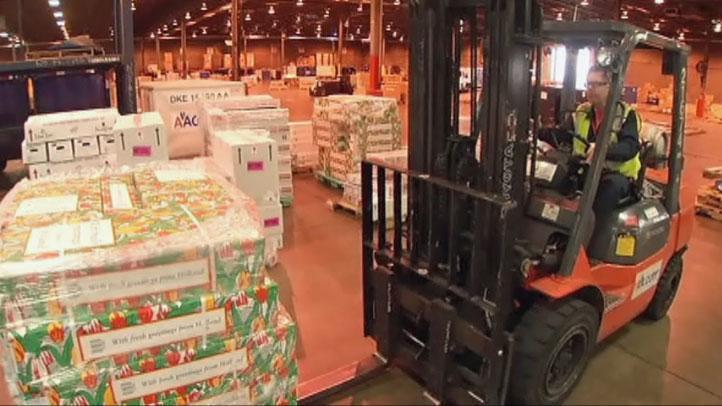 More than 500,000 pounds of cargo pass through the American Airlines cargo building at Dallas-Fort Worth International Airport every day. This time of year, that includes tons of fresh cut flowers.
"Its a very busy time of year," said Roy Hamblin, a Supervisor with U.S. Customs and Border Protection. "Obviously with Valentine's Day coming up. February, March, up to the Easter time we see tons of flowers. They're imported almost every day."
But before flower shops can sell them, customs agents need to inspect the hundreds of boxes they come in.
"We're looking for insects, we're looking for plant diseases that come from foreign countries. We obviously don't want them here in the United States," said Hamblin.
Inspectors do the same for fruits, vegetables and other food shipped here from other countries.
"We're also keeping an eye out for something that may be in that box that's not supposed to be there. Because there is a smuggling concern as well," said Chief Morris Bigham with U.S Customs and Border Inspection.
Most of the cut flowers sent here come from the Netherlands, Guatemala and Costa Rica.
At least one shipment from Guatemala will have to be fumigated after inspectors discovered a bug inside one of the boxes.
"They can either be re-exported to the country they came from, they can be destroyed, or we can fumigate them," said Hamblin.
Inspectors want to keep out anything that could be harmful, because even a small bug can cause big problems.