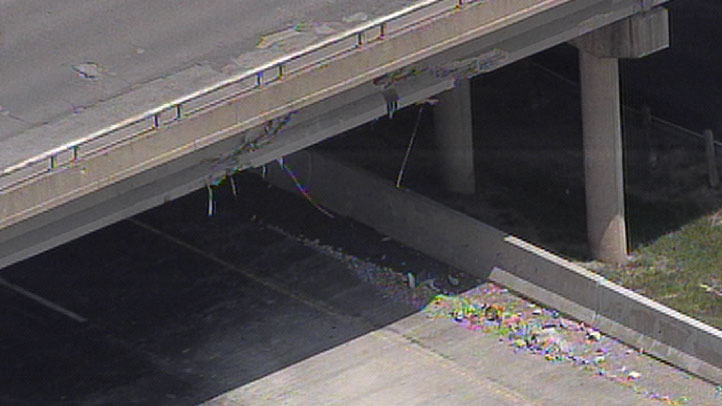 A 18-wheeler has collided with the bridge at Gross and Gus Thomasson roads in Mesquite, closing westbound lanes of US 80.
The Mesquite Police Department said the 18-wheeler was carrying an over-height load of pre-cast concrete box culverts.
Texas Department of Transportation officials said the collision caused heavy damage to several of the beams over the westbound main lanes of US 80.
Westbound traffic on US 80 was closed until about 9:20 p.m. for clean-up and safety inspections.
Traffic was traveling in both directions over the Gross and Gus Thomasson roads bridge, but the most severely damaged lane on the south side of the overpass will remain closed pending engineering approval.