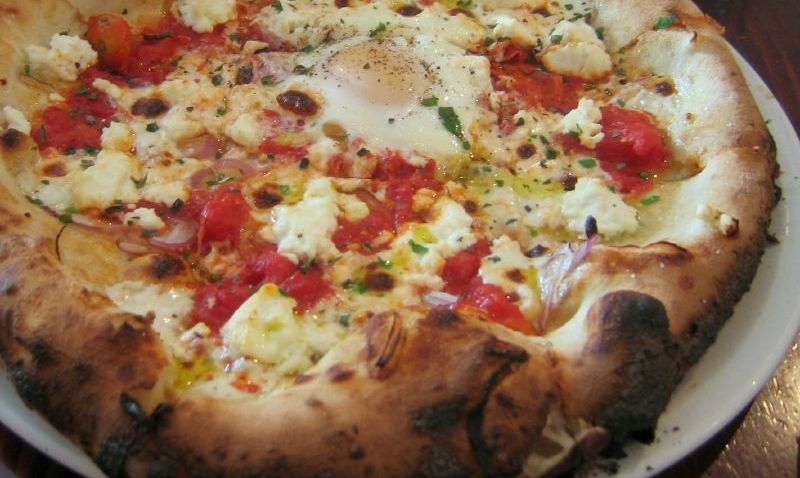 The dough is rising at Urban Crust in Plano where the beer is ice cold and the pizza is served hot out of the oven. Not just any oven either, but what Urban Crust Executive Chef Salvatore Gisellu calls "the Ferrari" of ovens.
"This is the biggest pizza oven around," said Gisellu.
The Renato oven is a combination gas-infrared-wood-burning behemoth of a roaster with an eight-foot floor. Pizzas are baked on the side facing guests and steaks are cooked on the kitchen side.
The aroma of artisan-style pizzas fills the main dining room on the first floor. We recommend sitting at a booth on the left side of the restaurant. Instead of old school tabletop jukeboxs, each booth has it's own flat screen television installed in the wall.
The second floor is more intimate (date night) with a private wine room and a choice view of the chandelier made from carriage whips.
The three-story restaurant is located inside the W.R. George building, which was built in 1896. It once stocked saddles and harnesses for passing buggies, hence the western theme of Urban Crust's décor.
The third floor is called 32º Rooftop Bar. The landing strip of shaved ice atop the bar keeps beers chill at 32 degrees and shots of vodka and tequila at -5 degrees.
"The atmosphere is just wild. It's a lot of fun at night. We have the blue lights that create an atmosphere where people want to hang out," said owner Nathan Shea.
It's nice to have options that don't require moving 'your scene' by driving. Urban Crust delivers just that.
Want more tasty recipes from Gourmet Chefs? Click here to Gourmet Yourself!
Urban Crust
972.509.1400
1006 E 15th St
Plano, TX 75074
urbancrust.com