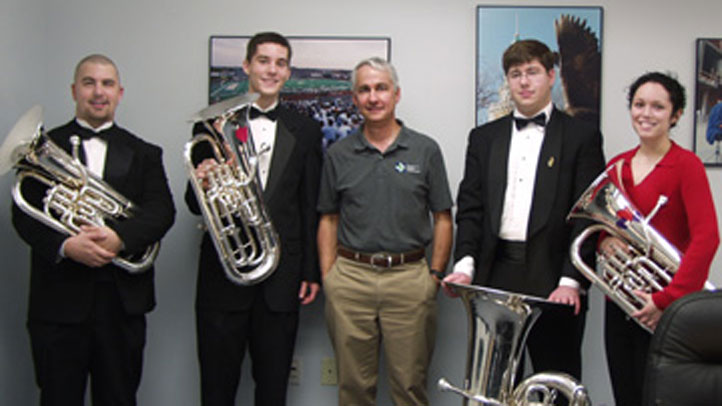 Sweethearts in North Texas looking for something a little different on Valentine's Day and beyond might consider a tuba serenade.
Some students at the University of North Texas in Denton offered selections on tubas and euphoniums Tuesday and even a few days past the holiday of the heart.
The annual project raises money for the North Texas Chapter of the International Tuba Euphonium Association.
UNT tuba player Zack Corpus said the program also takes the low brass instruments "out of the back of the orchestra and into the limelight."
Songs offered include "My Girl, "Hey Baby," "When I Fall in Love" and "Earth Angel."
The serenades are mostly offered on campus and in the Denton area. UNT/Euphonium quartets are available for hire throughout the year. For more information, click here.