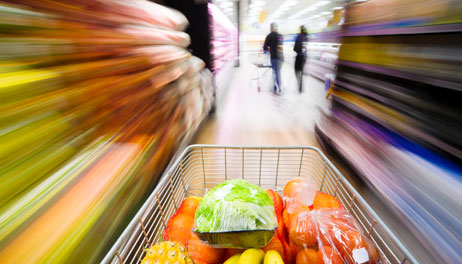 Rising food costs are cutting grocery budgets, but North Texans are finding ways to cut their grocery bill without skimping on favorite foods.
Budget-conscious shoppers said they are no longer loyal to any one store, but look for the best deals.
"I shop around," Cynthia Shindoa said. "I read the ads, and I do price comparisons."
Savvy shoppers also said they take advantage of weekly sales.
"If it's on sale, I buy quite a bit of that item," Laura Glass said. "For example, I'll buy two loaves of bread and freeze one."
Many shoppers target certain stores for certain items. Shoppers said they like shopping at ethnic grocery stores such as Fiesta, which are known for a large selection of fresh produce and meats at low prices.
"I see the fruit is cheaper here," Julissa Rafael said. "I just went and (bought) my other groceries at the other store, and it was more."
Red grapes at Fiesta were $2 cheaper than at other big-name stores on Wednesday.
Shoppers also suggest trying store brands, which are usually cheaper than national brands.
The Kroger brand yogurt was 33 cents cheaper than a national brand.
"There is no significant difference in my recipes, so I'm going to save the extra money," Glass said.