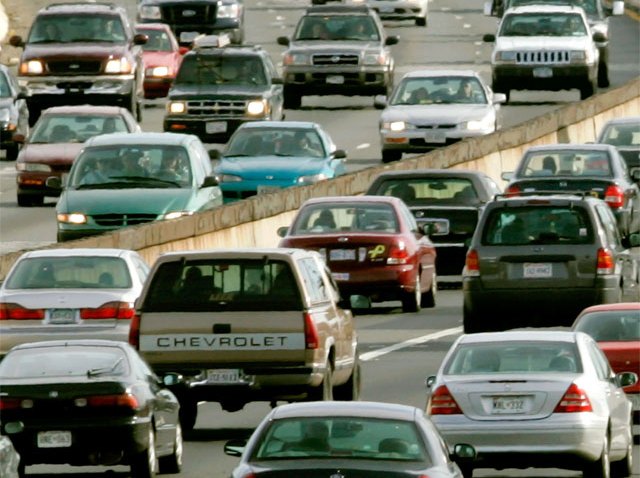 Drivers traveling west on Interstate 30 in Arlington early Saturday may see slight delays and are encouraged to seek alternate routes.
Road crews will shift westbound motorists into newly constructed main lanes between Ballpark Way and Cooper Street beginning at 2 a.m. The shift will last until noon.
During the switch, westbound motorists at various times will be reduced to one. Motorists are encouraged to seek alternate routes.
"The traffic shift is being done to open the I-30 westbound main lanes and exit and entrance ramps. Previously, the eastbound main lanes had been rebuilt and opened to motorists in March of 2009. The traffic shifts maintained the existing number of lanes while allowing for the lowering of the new I-30 main lanes between Cooper Street and Ballpark Way," the Texas Department of Transportation said in a prepared statement. "The Baird Farm Road/Legends Way westbound exit will be closed to accommodate the completion of the bridge. The bridge is expected to open to motorists this summer."
The traffic shift is part of the $165.5 million project that includes the reconstruction of the I-30 main lanes from Cooper Street to Ballpark Way, new bridges at Center Street and Baird Farm Road and the replacement of the Collins Street Bridge.
Completion of the project is scheduled for fall of 2010.
For up-to-date project information, current road closures and to sign-up for e-mail alerts on construction activity, log on to: www.keep30moving.org.