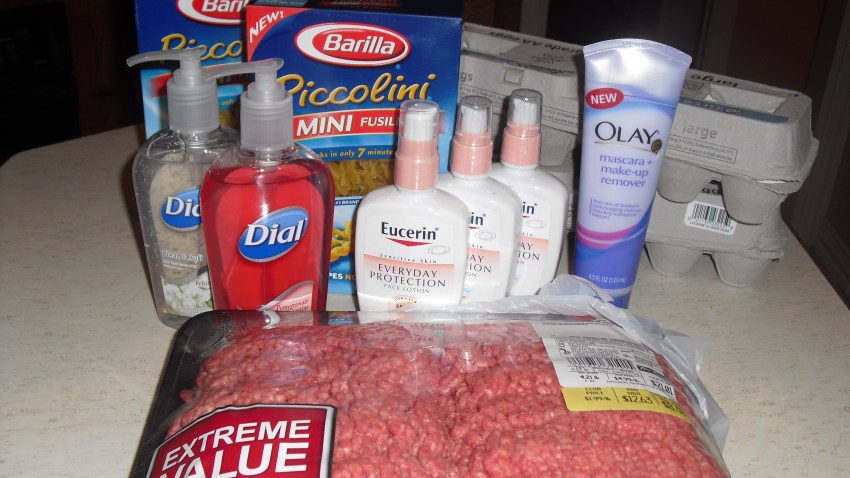 The Goods:
(1) 4-pound package of 93% lean ground beef - used $3 value pack of beef coupon (TT mailer)
(2) Pasta Barilla priced at $1.00 each/Used 50¢ MQ that doubled to make each one free
(2) Dial Soaps priced at $1.00/Used 35¢ MQ which tripled for each. Did 2 transactions for the pasta & soap to make sure I got them for free!
(3) Eucerin moisturizers on clearance to $2.69 each. Used a $5/2 home mailer coupon and a $1/1 home mailer coupon to make these $2.07 for all 3! This is my favorite moisturizer so I was in luck!
(2) Dozen eggs priced at $1.29. Not a great price but used the BOGO printable coupon (no longer available) so they came out to about 65¢ each.
(1) Oil of Olay product clearanced to $3 - Used $5 home mailer coupon for ANY OoO product to get $2 overage!
TOTAL OOP: $5.57 (Used a $2 Discover coupon!)