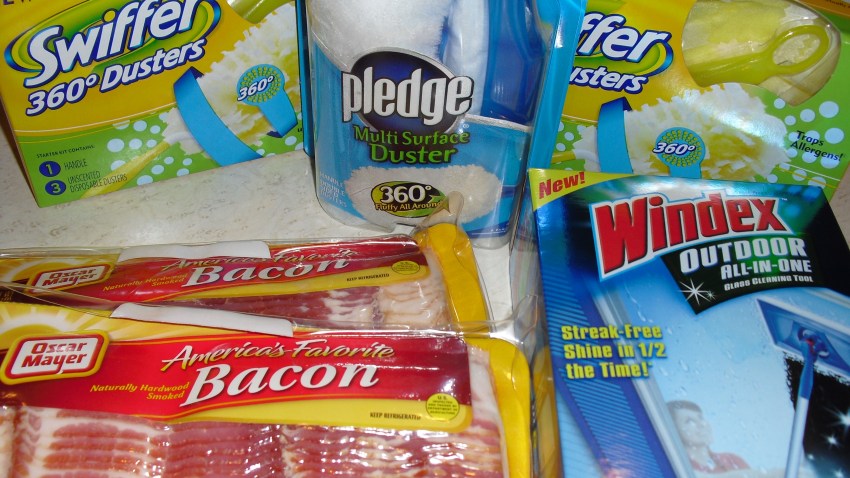 I go a little nuts over cleaning supplies. I don't particularly enjoy cleaning when I'm actually doing it, but I do enjoy the satisfaction of having a clean home when I'm all done!
So, I was thrilled to find these deals just waiting for me to find!
(2) Swiffer Dusters - Clearanced to $3 each
(1) Windex Outdoor Cleaning Tool - Clearanced to $2
(1) Pledge Duster - Clearanced to $1.50
The fabulous news is that I had manufacturer's coupons to cover the price for each - PLUS overage! Hooray! Now, I know you want to know where these coupons came from. The truth? I have no idea. They were in my binder and most did not come from Sunday inserts. I know the Swiffer coupons came via a home mailer and the $3 Windex coupon was from a magazine (always check yours - I find news ones every month. Anyone subscribe to Real Simple? TONS of coupons in the December issue - yippee!)
The Oscar Mayer bacon is a terrific deal. There is an in-ad coupon at Tom Thumb (this ad is not a weekly ad and expires on 11/21) that makes the Oscar Mayer bacon $2.74 each (limit 4). Use the 75¢ coupon from the 11/15 Smart Source coupon insert and it's only $1.99 per package - a great deal for bacon. The best part? My overage paid for most of it!
*Note: When you use a Tom Thumb coupon AND a manufacturer's coupon...ALWAYS use the Tom Thumb coupons LAST. Otherwise, you will have issues at the register.
Total cost for everything pictured: $1.07
See why I love the clearance section?