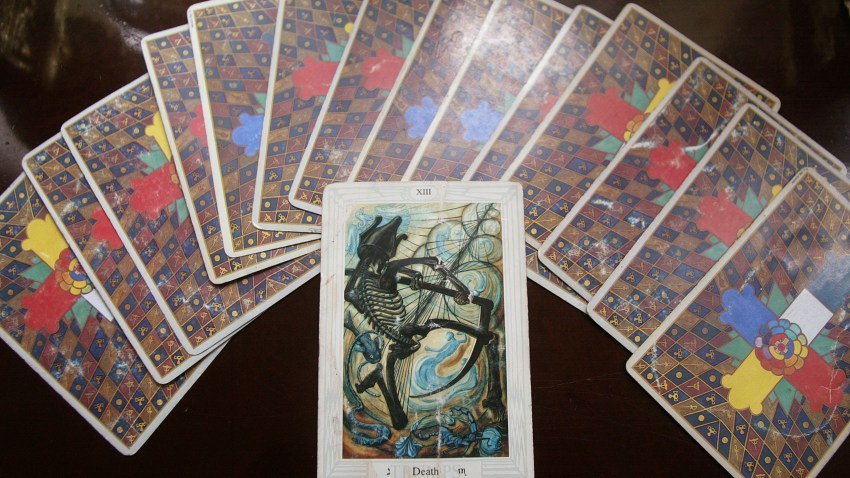 Does the thought of joining a cattle call of inebriated thrill seekers at a haunted house sound like a nightmare to you? Or worse yet, how about finding yourself surrounded by skanky Rainbow Brights and douche bags dressed as cavemen (the irony) at a lame Halloween party. You know, the kind of scary shindig where the dry ice emanating from the fluorescent punch bowl is less vapid than the floating conversation.
If a classy and possibly life changing Halloween experience is what the kid in you craves, then the Hotel St Germain's annual tarot card dinner is the lesser of most evils come All Hallows Eve.
For starters, the boutique hotel is kind of creepy in a hauntingly beautiful way. Decorated in grand New Orleans-style on October 30th and the 31st, the white mansion will offer guests a multi-course gourmet meal.
A tarot card reader will help couples either seal the deal or relinquish their fate to the unknown by the dimly lit flicker of candle light in the library.
Hotel St Germain will offer tarot car readings, Champagne and canapés in the main parlor on October 29, if attending another typical Halloween party isn't already in the cards for you.
Deets:
$95 per person
Seating starts at 6:30 p.m.
Hotel St Germain
2516 Maple Avenue
Dallas, Texas 75201
214-871-2516
hotelstgermain.com