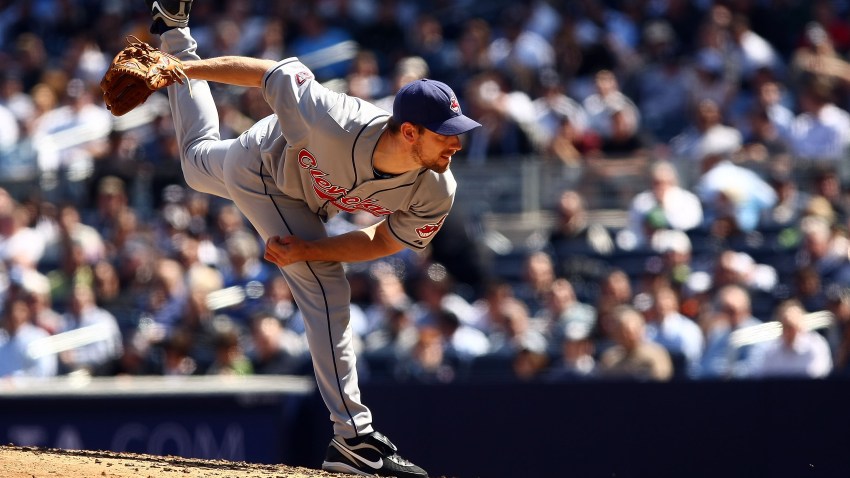 On Monday, Sean and I debated the merits of the Rangers making a trade for Cy Young winner Cliff Lee on 105.3 The Fan. (10-2 Monday-Friday)
The Tribe would want Derek Holland or Neftali Feliz as a starting pitcher and at least 2 more prospects in return.
Sean wants to do it.
I am not for it at all. Cliff Lee has a nice club option at 9 million for 2009, but after that he is a free agent. My concern is renting a player for just 18 months.
Lee won a Cy Young, but I don't think he is an elite pitcher. Now, he's a good pitcher. But I don't consider him a Josh Beckett, C.C. Sabathia, John Lackey or Roy Halladay.
Now if Lee could be inked to a 4-year deal then I would make the trade. But if Lee is smart would choose to test his market value in the winter of 2009. He will get a big payday.
The Rangers have payroll issues. Owner Tom Hicks has cash flow problems and I don't see him adding payroll or giving out contract extensions since he is trying to sell the club.
Here's a reason why the Tribe would consider making a deal.
The Rangers could use another good starter to go with Kevin Millwood, but I just wouldn't want to give up a prime prospect to do it unless I got more than 18 months from Lee as a Ranger pitcher.

Newy Scruggs
www.newdawg.com