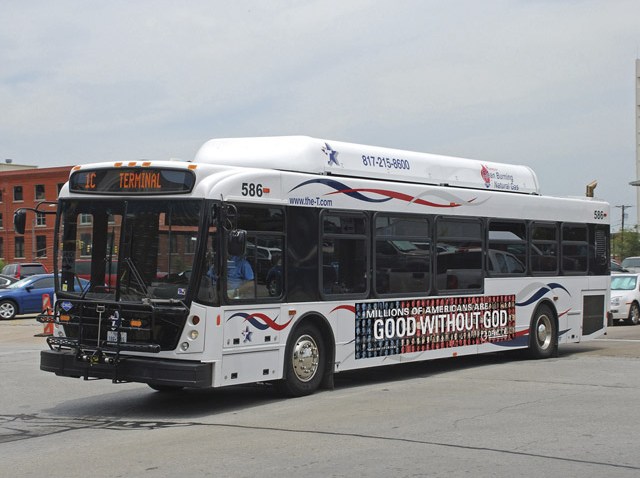 Fort Worth's Transportation Authority revised it's advertising policy after uproar over atheist ads on four city buses.
The T's board of directors adopted a formal policy related to The T's advertising guidelines on Wednesday night.
The guidelines go into effect immediately for new ads on all T property including T buses, bus benches, bus park and ride and transfer facilities.
According to a news release sent out by The T:
"The formal policy reflects most of The T's current guidelines which excluded certain local political, tobacco, alcohol, pornographic and obscenity-related ads. It will now also exclude any ads with religious, non-theistic or faith-based content and all political ads."
The new guidelines are a direct result of the recent controversy over religious versus atheist ads on four T buses.
The news release said the recommendations came from the agency's staff "because of the distraction from its core business and excessive staff time" spent responding to the controversy.
Any existing ads that conflict with the new guidelines will continue to be seen until the end of the term of the advertising agreement.