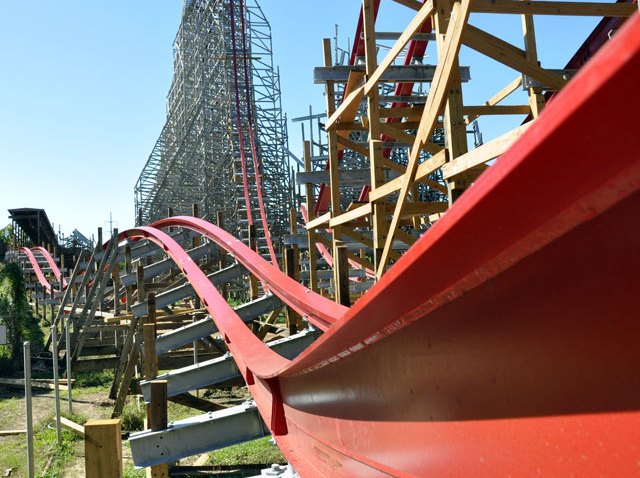 Coaster enthusiasts may have to wait until 2011 to actually ride it, but a new video and track details for Six Flag's Over Texas' renovation of the Texas Giant are bringing the design to (virtual) reality.
Anyone driving to a Cowboys or Rangers game lately has seen the new bright red additions to the previously fully-wood track. These steel portions will combine with the Giant's previously constructed wooden track to form a hyrbrid steel and wooden coaster featuring many firsts for a "wooden roller coaster."
One of the biggest changes is right at the top, with a 79-degree drop after the lift hill. Riders will drop an additional 10 feet higher than the original Texas Giant before barreling into track that will include three turns banked at more than 90-degrees.
Check out the the video from Six Flags below to see how the track will appear to riders boarding in Spring 2011, or click here to view it on the official Texas Giant page.