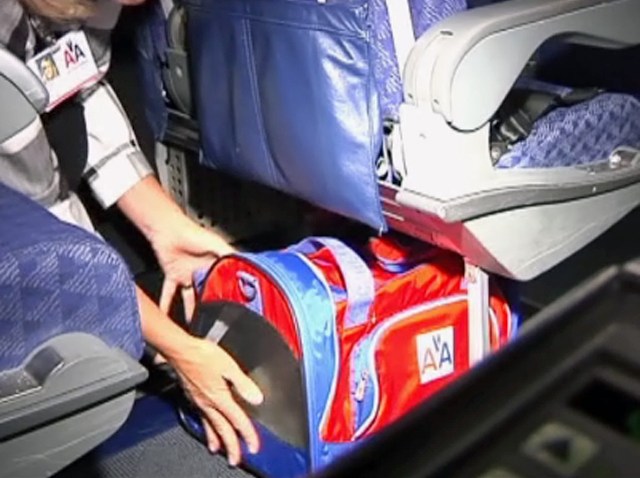 Now your jet-setting pet can travel in style with you on American Airlines -- or your money back.
The airline has designed a bag with popular pet carrier maker Sherpa featuring a plush bed and mesh sides that let pets see what's going on.
American said it guarantees the bag will fit under every seat on every kind of plane it flies. If it doesn't, you'll get the price of your ticket back.
"That means that if the pet carrier gets refused for any reason, the customer gets the refund of the ticket and the pet fee," said Hans Hauck, an AA baggage manager.
It's made with pets like Rico, a miniature Dachshund who tags along with his owner whenever she flies, in mind.
"He's like our child," Nasha Weller said. "We don't like to leave him with people."
She said American's money-back guarantee was attractive.
"And if it guarantees it would fit under the seat, I would definitely give it a try," Weller said.
It may prove to be a smart business move.
American Airlines transports about 100,000 pets a year -- and charges passengers a $100 to $150 fee.
And the American Travel Association claims more than 29 million Americans, like Weller, travel with their pets.
"It's a very important business to us," Hauck said.
The pet carriers will be sold at PETCO stores across the country for about $60. If they prove popular, the airline plans to expand sales to other major national stores.
Get More: See the pet carriers at PETCO.com and learn more about the Guaranteed On-Board program.