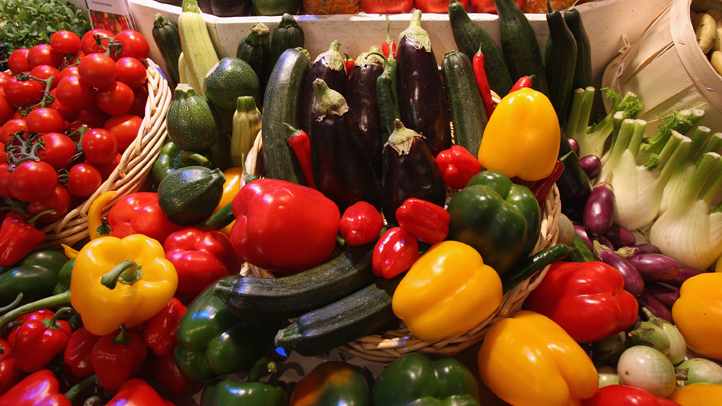 Fair warning: this article will probably not appeal to self-proclaimed carnivores. If your idea of a salad includes half a pound of bacon bits and a fist full of shredded cheese, you have been forewarned!
The 3rd annual Texas State Veggie Fair is on Oct. 21, and once again they are seeking contestants for their fried food contest. Difficulty: no meat, dairy, or other animal products.
"The State Fair of Texas' annual fried-food awards were what inspired me to begin the Texas State Veggie Fair in the first place," said organizer James Scott, who is also founder of DallasVegan.Com, the premiere online destination for vegan information and activities in Dallas-Fort Worth. "I knew from eating at vegan restaurants that chefs from around Texas could easily top that."
Previous entries have included vegan versions of a chocolate-pecan fried pie, friend pina colada, and even a fried cinnamon roll. Winners received $100 cash and acclaim as the winners of the only such contest in the country.
Chefs who wish to compete in the Texas State Veggie Fair's fried food contest can submit their entry by visiting TexasStateVeggieFair.com and clicking the Contests link. Chefs will be asked to recreate their dishes for a panel of judges on Sunday, Oct. 21. The deadline for entries is Oct. 1.
In addition to the fried food awards, the fair will host all-vegan food vendors, including beloved local food trucks such as Zombie's Food Truck and Good Karma Kitchen.
The event will be hosted at Reverchon Park in the Oak Lawn area. The fun starts at 11 a.m. on Oct. 21 and admission is a sliding donation of $5-$10.
Ty Pressley hails from the world of corporate communications and public relations. He is a Dallas native and avid Cowboys' fan.
The views and opinions expressed here are those of the author and do not necessarily reflect the views of NBC, NBC 5, NBCDFW.com or its employees.
Copyright FREEL - NBC Local Media