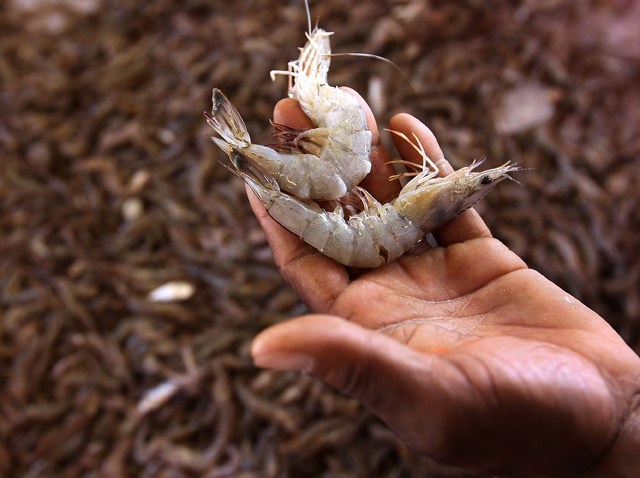 Fears that prices for Gulf-raised shrimp would skyrocket because of the massive Gulf oil spill have not yet been realized.
The Texas Gulf shrimp season opened a couple of weeks ago. Kroger spokesman Gary Huddleston said prices are about the same as last year.
"Seven ninety-nine a pound for fresh Texas Gulf shrimp is a good value for our customer, and certainly the customer knows fresh Texas shrimp and what a great product that is," he said.
Some customers said price is important and is something they would notice.
"That's usually -- when it comes to shrimp -- that's what I'm looking for is the price," shopper Stephen Corkill said.
Huddleston said prices increased briefly just after the oil spill because of concerns about where the spill might go, but the supply of Texas Gulf shrimp has been steady.
"Certainly, there was a lot of concern about seafood coming out of the Louisiana Gulf Coast, and many of those areas were closed for the harvesting of seafood," he said. "But I think the Texas Gulf coast has been open for harvesting of shrimp, so Kroger has been able to source fresh shrimp from the Texas Gulf coast throughout the whole oil spill time frame."
Central Market stores also said prices have been stable. Its stores are currently featuring special pricing for Texas Gulf shrimp as part of its "Go Coastal" promotion.