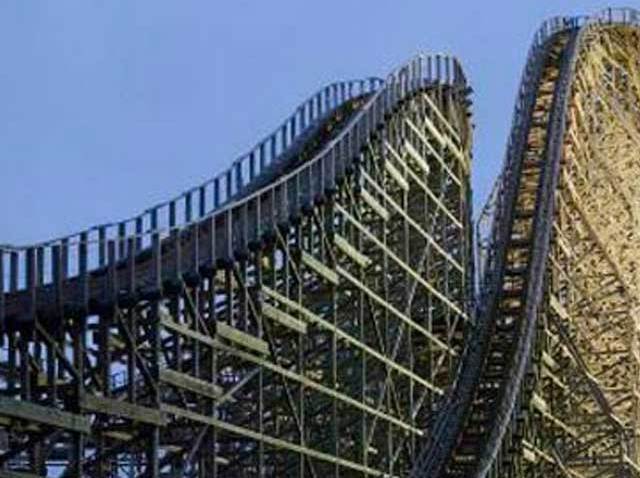 Six Flags Over Texas plans to close the original Texas Giant roller coaster for a $10 million renovation, which includes a new track, trains and controls.

The 14-story ride will roll to a stop on Sunday and is scheduled to reopen in 2011. A farewell celebration is slated to begin at 4:30 p.m. The event will conclude with a final ride at 7 p.m.

Park officials say the 19-year-old ride has carried more than 23 million riders since opening in 1990. They're hoping the masssive renovation will bring the wooden coaster back to its No. 1 ranking.
According to Six Flag's Web site:
Texas Giant towers more than fourteen stories in the air and reaches speeds of more than 60 miles per hour; it has ten tons of nails, 81,370 bolts, and about 900,000 board feet of lumber, enough wood to build the frames to 30 homes.
Officials shuttered the roller coaster this summer after one of its cars lost its proper position on the track and began gouging the rails. Officials said the hot dry weather caused the track misalignment.

The ride was named after the 1956 movie "Giant" and covers nearly 3 acres.
Copyright AP - Associated Press