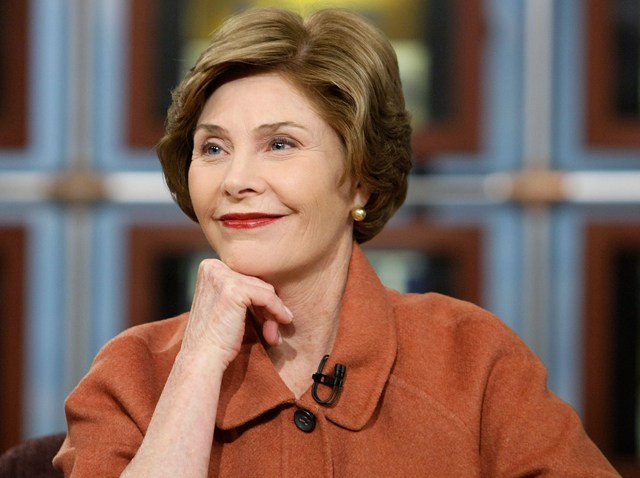 Former first lady Laura Bush on Thursday announced the lineup for this year's Texas Book Festival, which will feature more than 200 authors, including Buzz Aldrin, Margaret Atwood, Jeanette Walls and Jonathan Safran Foer.
Making the announcement from the back yard of her ranch-style brick house in Dallas, Bush, founder and honorary chair of the event, said that one of the best things about being back in Texas is being part of the festival, which will be held Oct. 31 and Nov. 1 in Austin.
About 35,000 attendees are expected at the free two-day festival featuring readings and discussions from authors at the State Capitol.
Bush also unveiled the festival's poster, which carries the stark image of a white owl by photographer Keith Carter, a festival author whose book "Fireflies" is a collection of photographs of children.
"Of course the owl is a symbol of wisdom," Bush said.
Books by the participating writers range from literary fiction to cookbooks.
Festival board member Steve Harrigan said that one of the most striking features of the event is seeing the rooms of the Capitol "given over to literary life." Harrigan noted that the festival has "grown carefully but exponentially."
Since its founding in 1995, the Texas Book Festival has made more than $2.3 million in grants to public libraries.
Their program, Reading Rock Stars, brings authors to economically disadvantaged public schools and has reached more than 30,000 children. After the authors' presentations, each child gets an autographed copy of the book.
The festival raises money through donations and a gala.
Copyright AP - Associated Press